Job Description
Hello, Chief Operating Officers!
My name is Kenneth and I am the Head of People at Ultimate Beauty –  an ecommerce company primarily selling through Amazon, and similar channels. We have grown quickly (>200% YoY growth, three years in a row) to a $20M run rate company (from 2 to 55 people).We are looking for a COO to lead the company through the next phase of rapid growth from $20M to $100M, over the next 2 years.
We are looking to hire a motivated, Chief Operating Officer who will be working closely with our Visionary CEO, complimenting him as an operator/integrator, transforming his vision into executable strategies, and aligning with the leadership team and organization. This entails both strategic planning and day-to-day operations of the business, including leading, managing, and holding the leadership team accountable for achieving agreed-upon commitments. Our ideal candidate is someone who, from experience, knows what is missing, and what we need to build & do, to realize our ambitious goals quickly. 
This is a full-time remote role.
We are looking for a Chief Operating Officer specifically with these requirements:
C1-C2 Level of English (All company communications are in English)

2-4 years experience as Director or Head of Department, preferably with P&L accountability

Has at least 3+ years of experience in the Ecommerce industry

Experience scaling multiple logistics/supply chain companies from $20M to $100M (50 to 100+ people)

Experience with rapid market expansion, including (e.g. legal entities, tax, etc)

Experience scaling product portfolio (multiple categories)

Experience designing and implementing the internal infrastructure needed to support current operations & expected growth

Experience formulating, executing, and following up on strategies, plans, and KPIs

Experience driving cross-functional alignment, holding leadership team accountable for execution and performance

Experience growing and designing an efficient organization (e.g. org structure, roles & responsibilities) to support the anticipated growth 
Nice to have:
Experience with hyper-scale (100-200% YoY growth)

Technical background. Experience with IT or a highly technically developed company 

Experience in implementing or working with various software for different company and business purposes and needs

Corporate finance knowledge
Your responsibilities will include (but are not limited to):
Effectively collaborate with the Visionary, maintaining a high level of mutual respect, and realizing the unique contributions and ideas that the Visionary has. Filter ideas and translate them into functional plans for the company. 

Translate the company vision into strategy, departmental plans, targets & goals. Cascaded across the organization, communicated and understood by all.

Faithfully execute the business plan, achieving or exceeding the company's short-, near-, and long-term strategy & targets (including P&L ownership).

Directly oversee the leadership team, and by extension, their departments. Hold the department heads accountable to exceptionally high standards of execution & performance.

Cultivate clarity, trust, alignment, and accountability across the organization

Organize exceptional, data-based decision-making throughout. Resolve issues effectively. Act as the ultimate decision-maker on critical decisions, as needed

Own the company operating system (EOS), ensuring highly productive meetings that are moving the company forward. 

Design & implement scalable solutions (systems, processes, and people) needed to support current operations, and expected growth and to minimize growing pains.

Ensure that everyone is truly following, and adhering to, the company's core processes and operating system with consistency. Including mechanisms for continuous improvement.

Ensure the departments have the support & resources needed to accomplish their best work, including advocating on their behalf and clearing bottlenecks as needed
Growth Opportunities/Perks:
Have a base and bonus structured salary – with a high earning potential.

Fully remote role. Work from anywhere (4 hours overlap with CET working hours).

A chance to fulfill and realize your potential as a top-level COO, in a hyper-scale business.

Experience in a fast-growing international company.

People first culture, encouraging every individual to live their best life.

24 working days' vacation per year.

Paid sick, parental, and holiday leaves
This Position Is Perfect For You If You're…
Highly coachable

. Passion for personal and professional development. Readily accepts feedback and incorporates it into ongoing personal growth & development. Is able to evolve in response to company needs

System Thinker:

Sees the world through patterns & systems interaction at all levels. Is able to identify the highest leverage points, as well as areas of efficiency & improvement. Understands operational best practices, strategies & tools.

Influencer:

Is able to get participation & buy-in from any key stakeholder and incite collaboration around any desired outcome or project.

Future-oriented:

Is able to future-pace bottlenecks & opportunities and reverse engineer into tactical initiatives & decisions in the present.

Radical Ownership:

Accepts responsibility for all company operations, with a willingness to do whatever it takes to ensure the company successfully & ethically executes its goals & vision.

Data-driven:

Is able to analyze data and make critical decisions based on it.

Highly organized:

Is able to manage multiple projects at once and ensure all are delivered on time. Effective time management & prioritization skills.
What We Do:
Please visit our website to get a good understanding of our services: https://www.ultimatebeautycompany.com/
Our hiring process is made up of four parts, so please be aware that you will need to dedicate time for a questionnaire, a video, and two 1-on-1 interviews, and a test project.
Thank you for taking the time to consider this position. I look forward to hearing from you soon!
Kenneth
Job Summary
Central America, Europe, Latin America, North America
Hiring from
Salary
$75,000 - $200,000 / year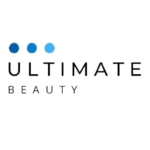 Ultimate Beauty
An ecommerce company primarily selling through Amazon, and similar channels. We have grown quickly (>200% YoY growth, three years in a row) to a $20M run rate company (from 2 to 55 people).We are looking for a COO to lead the company through the next phase of rapid growth from $20M to $100M, over the next 2 years.
Similar Jobs
The largest community on the web to find and list jobs that aren't restricted by commutes or a specific location.
Executive Assistant/Ops for Marketing Agency

Hiring in

Canada, United States

Salary

USD 15-30 per hour (depending on experience)

M/A Deal Flow Analyst for Acquisitions Accelerator

Hiring in

Europe, North America

Head of Operations for a College Coaching Company

College Admission Secrets
Operations

We are looking to hire a goal-oriented Head of Operations who can confidently scale and grow our business from 7 to 8 figures.

Hiring in

Europe, United States

Salary

$4,000 - $8,000/month