Job Description
Hello, Account Management Specialists!
My name is Nate Ginsburg and I am a serial entrepreneur. I'm the founder of SellerPlex, host of the Ecom Exits Podcast, and partner in a handful of other online businesses.
About the role:
We are seeking a Walmart Account Management Specialist from Pakistan to join our dynamic team at SellerPlex. The chosen candidate will play a vital role in managing our Walmart accounts, ensuring optimal customer service and quality product listings. 
This role offers both part-time and full-time opportunities, reporting directly to the Account Manager.
Requirements:
Experience in Walmart Ongoing Account Management.

Familiarity with Walmart's WFS Fees structures and reconciliation processes.

Background in Walmart PPC Management.

Detail-oriented and highly organized.

Exceptional communication and customer service skills.

Proactive problem solver.

Ability to work effectively under the guidance of the Account Manager.
Responsibilities:
Handle daily customer service tasks including creating response templates for FAQs, answering customer messages, and tracking received messages.

Conduct daily checks on product listings for quality, ensuring product detail pages adhere to shipping standards, and resolve listing issues.

Audit Listings WFS Fees and handle discrepancies with Walmart Seller Support.

Monitor and reconcile WFS Missing units from Inbound Shipments.

Oversee WFS Lost and Damaged units reconciliation and create reimbursement cases.

Manage product replacements and refunds for defective or damaged products.

Address customer issues, offer issue pattern analysis, and answer Walmart On-page Questions.

Monitor Seller Scorecard notifications daily and create Seller Support cases as needed.

Handle shipment management including inventory replenishment and inbound shipment tracking.

Produce and maintain Spec Sheets, including error checks and Seller Central uploads.

Manage Walmart PPC campaigns, including audit, setup, optimization, and monthly reporting.
Benefits:
Work with an existing talented team

Completely remote and flexible schedule

Location independence

You'll be joining a high-level and fast-paced team, working with exciting projects
Please note that you'll be joining a fast-paced and high-achieving team. You'll be held to high expectations and challenged. And you'll also be supported in your growth in this role professionally as well as personally.
If this sounds interesting to you, please proceed with the application.Kindly be advised that the recruitment process is being managed by Premier Media. For any further details or inquiries, Please reach out to the Premier Media recruitment team, as they oversee all our hiring procedures.
Job Summary
Salary
$400-$500 for part-time and $900-$1,000 for full-time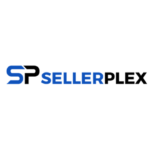 SellerPlex
SellerPlex is growing fast and we are in need of awesome people to help us give value to our clients and build awesome professional relationships with them. Our mission is to help empower e-commerce/FBA entrepreneurs to run better businesses by supporting them with Supply Chain, Finance and Operations services. We're a huge believer in the importance of being a culture fit for long term success.
Similar Jobs
The largest community on the web to find and list jobs that aren't restricted by commutes or a specific location.
Executive Assistant/Ops for Marketing Agency

Hiring in

Canada, United States

Salary

USD 15-30 per hour (depending on experience)

M/A Deal Flow Analyst for Acquisitions Accelerator

Hiring in

Europe, North America

Head of Operations for a College Coaching Company

College Admission Secrets
Operations

We are looking to hire a goal-oriented Head of Operations who can confidently scale and grow our business from 7 to 8 figures.

Hiring in

Europe, United States

Salary

$4,000 - $8,000/month