Job Description
Hello, Operation Experts!
My name is Scott and I am the CEO at Premier Vitality. We are an all-natural health company focused on creating top-tier products that deliver health all naturally.  Our team of thinkers, doers, and agents of change all come together and are bound  with a passion for ingenuity and innovation in every form with the common goal of  excellent  user experience delivery  and responsibility  for each of  our customer's successful health journeys
To make sure that all these are kept running on track, we are looking to hire a highly experienced and detail-oriented Head of Operations. The candidate we have in mind is an excellent people manager who possesses great foresight in anticipating the team's needs to achieve maximum efficiency. He or she will be the central choreographer of our company's daily tune, handling performance monitoring and management, budget tasks and project flows masterfully and with razor-sharp attention to detail. 
We dissect where our customers are and plot a course for where they want to be using an inclusive and collaborative process integrating strategy. We are a team of boundary pushers. Challengers of the status quo. Our team is strong in our belief that together, we'll come up with amazing ideas that get equally awesome results.
This is a full-time remote position.
We are looking for a Head of Operations specifically with these requirements:
Has excellent verbal and written English skills

Has at least 3+ years experience in Operations executive/ leadership positions

Has at least 3+ years of experience working in the health and  Nutra space/industry

Has the ability to develop and enhance effective agency operational systems, metrics, and processes (Business Map with organization chart of systems, processes, SOPs, sitemap, repositories, and more.)

Has direct-response marketing experience

Has experience creating and monitoring Ecommerce funnels

Business Audit with recommendations on where you can optimize your efforts and team.

A systematic approach to development, testing, and troubleshooting, including cross-browser compatibility, responsive design, and general website performance.

Overseeing sales pages, upsell pages, and managing offer flow for our websites

Website Management: all the necessary development environments including moving updates from dev to staging, to live

Familiarity with Google Analytics, Google Tag Manager, Clickfunnels, Zapier, and pixel tracking are also an asset.

Strong Project Management skills: defining complete action plans and adjustments, analyzing data for performance and project management improvements, and optimizing project flows

Recruitment and people management skills: End-to-end recruitment process, building and managing teams,  resolving conflict, coaching and developing others, promoting teamwork, and performance management.

Willing to work US hours (CST)
Your responsibilities will include (but are not limited to):
Directly overseeing the company operations (service delivery), HR, project management, sales, accounting/finance functions, supply chain, customer support,  and employee productivity.

Monitoring operations performance with OKR/KPI tracking and establishing corrective measures as needed; preparing detailed reports, both current and forecasting, staff professional development and engagement opportunities, and overall operational accountability across the company.

Developing and maintaining Standard Operating Procedures (SOPs) and policies that promote company culture and vision.

Working side by side with the CEO  in implementing operational processes and business strategies that are aligned with the company's short-term and long-term goals.

Monitoring and managing project management framework in Trello including monthly tasks and projects, deadlines, as well as providing support and feedback to team members with tracking their projects and recurring tasks.

Ensuring effective full-cycle recruiting, onboarding, professional development, performance management, training, and retention.

Performing quality control UX on funnels to make sure all features, functionalities, and pages are functioning as they should be. 

Monitoring and managing sales funnels – purchase, packaging at the warehouse, shipments, and delivery to customer support.

Managing the full cycle of shipping and fulfillment up to the billing.

Monitoring customer service emails daily and call spot-check weekly to ensure customer support is being handled as it should be.

Reviewing sales, refund, chargeback processing fees, cogs, and shipping data looking for ways to improve profitability, and informing management of any potential optimizations. 

Monitoring company cash flow to ensure we can manage payroll, bills, and insurance requirements

Managing weekly team meetings and 1:1s with team members to manage upcoming workload + scheduling, coaching on performance, and ensuring compliance with our team protocols.
Growth Opportunities/Perks:
Remote work

Flexible hours

Competitive pay

Paid holidays and sick days

Yearly bonuses

Potential growth trajectory for the role
This Position Is Perfect For You If…
You're Solutions-Oriented.
You thrive in ambiguity and can be autonomous in determining solutions. You are a creative thinker who can innovate and ideate a clear vision.
You're a Great  Leader.Built on integrity and honesty, you build the best teams, you're someone the whole team looks up to as a leader & coach. You bring your whole personality to work and are willing to engage on a personal level. You put your whole heart into your work and uplift those around you.
You're an Analytical Problem Solver.
You have strong analytical skills and take a data-driven approach to problem-solving. You have sharp attention to detail and can spot inefficiencies in strategies and find creative solutions based on your analysis. 
What we do:
Please visit our website to get a good understanding of our services: 
Our hiring process is made up of four parts, so please be aware that you will need to dedicate time for a questionnaire, a video, and two 1-on-1 interviews.
Thank you for taking the time to consider this position. I look forward to hearing from you soon!
Scott
Job Summary
Salary
$5,500 - $8,000 / month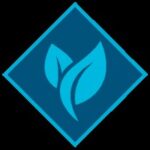 Premier Vitality
We are an all natural health company. Focused on creating top tier products, that deliver health all naturally.
Similar Jobs
The largest community on the web to find and list jobs that aren't restricted by commutes or a specific location.
Supply Chain Manager For an Ecommerce Brand

We are looking to hire a motivated Supply Chain Manager who can be responsible for all supply chain management and logistics duties including booking and shipping methods, and the overall 3PL processes.

Salary

$20,000 - $25,000 / year

Operations Manager for a Construction Consulting Business

The Contractor Consultants
Operations

We are looking for a highly skilled and experienced Operations Manager who is ready to dive into the dynamic and ever-changing start-up environment.

Salary

$70,000 - $100,000/year (plus shared profit incentive and potential equity)

Chief Operating Officer for a Dropshipping Company

We are looking to hire a highly experienced, quick-on-their-feet Chief Operating Officer with an exceptional gift for creating order out of chaos and mapping out systems and processes that are both agile and responsive to the fast-paced growth and industry

Salary

8,000 - 15,000/ month