Job Description
Hello, Evaluation Project Managers!
My name is Kristen and I am the President at Evalcorp – a fast-paced and growing a fast-paced and growing Research and Evaluation Company. We provide evaluation, strategic planning, and needs assessment services to government agencies and nonprofits. We primarily work with agencies that deliver direct services in the fields of public health, mental health, criminal justice, education, and early childhood.
We are seeking a full time Evaluation Project Manager who is growth minded, looking to lead a high-performing team and client work as part of our growing national consulting firm specializing in program evaluation, needs assessments, and strategic planning for government and large  community-based organizations.  Our core values are excellence, diversity, growth,  collaboration, and client service. 
This role is hybrid: occasional travel to clients and community sites for meetings/presentations 
and some in office work in South Orange County, CA.
We are looking for an Evaluation Project Manager specifically with these requirements:
Strong written and verbal communication skills

Ph.D. or Master's degree in psychology or an applied social science

Has 5+ years of senior-level project management experience in an applied research and evaluation capacity, including management of project teams

Demonstrated leadership skills and ability to manage competing deadlines effectively

Adept at consulting and working directly with clients

Proficiency in both quantitative and qualitative research

High level critical thinking, analytic and proactive problem-solving skills

Demonstrated ability to manage client and staff relationships effectively and positively

Proven ability to interpret and share data findings with both technical and non-technical  audiences

Computer proficient (including MS365, quantitative analysis and/or qualitative analysis software, internet, email)

Accuracy, attention to detail and organizational skills a must

Valid driver's license and access to own transportation
Nice to have:
Bilingual Spanish preferred (This is more important when hiring at the entry-level Planning & Evaluation Project Lead level)
Your responsibilities will include (but are not limited to):
Major Responsibilities within the Content/Geographic Focus Area(s)
Manage project leads' effective implementation of client projects

Consult with project leads on the development of evaluation plans, project scopes of  work, analysis plans, project products, etc.

Edit/proof final products, data collection tools, evaluation plans, and other deliverables

Work directly with clients, facilitating meetings and providing higher level support/resolution to complex issues in coordination with project leads

Coordinate work across projects to ensure all are high quality and completed efficiently

Consult with project leads on project progress and assist with problem solving (e.g., related to research design, client needs)

Provide oversight and feedback to project staff

Review and edit project staff's work and provide constructive feedback

Keep Management Team updated on staff strengths, challenges and professional development needs

Provide input to the Management Team for staff performance appraisals

Participate in the hiring process as needed to support firm growth

Manage and develop client relationships

Follow-up with clients to ensure needs are being met

Serve as the project lead on large and/or complex projects

Create scope of works, evaluation plans, timelines, data collection tools, and analysis plans

Plan and lead client and project team meetings

Create/write project deliverables tailored to the client's specific data needs

Conduct data collection and analyses, when needed
Major Responsibilities within the Firm 
Coordinate work with other Project Managers and Project Leads at the firm

Meet regularly with Project Leads to coordinate project timelines and staff and consultant resources so all project needs across the firm are met

Pro-actively identify any issues within and across projects that may impact projects' quality and timeliness or client satisfaction and propose solutions

Maintain regular communication with the Management Team regarding staff and projects

Participate in and/or facilitate regular project management meetings 

Consult with Management Team on high-level client or staff issues

Provide any information needed for administrative and financial activities

Work with Management Team in support of firm growth/expansion and operational activities
Growth Opportunities/Perks:
10 or more days PTO depending on tenure with the firm

11 paid holidays

5 days of sick leave

401K

health, dental, and vision insurance; pet insurance

hybrid work environment and flexible hours

professional development opportunities
This Position Is Perfect For You If…
You're an Organized  Leader.

Built on integrity and honesty, you're someone the whole team looks up to as a great team member. You are organized enough to make sure that you're on top of your own goals and responsibilities. You bring your whole personality to work and are willing to engage on a personal level. You put your whole heart into your work and uplift those around you.
You're an Analytical and Detailed-Oriented Problem Solver.
You have strong analytical skills and a detailed approach to problem-solving. You have sharp attention to detail and can spot inefficiencies in strategies and find creative solutions based on your analysis and observations.
You're an Excellent Communicator.
You have excellent interpersonal, written, and verbal skills that allow you to explain complex topics in simple ways. You are able to clearly get your point across and get all stakeholders aligned on a common goal.
What we do:
Please check us out to get an understanding of the service you'll deliver: 
Our hiring process is made up of four parts, so please be aware that you will need to dedicate time for a questionnaire, a video, and two 1-on-1 interviews.
Thank you for taking the time to consider this position. I look forward to hearing from you soon!
Kristen
Job Summary
United States
Hiring from
Salary
$90,000 - $130,000/year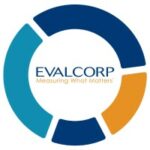 Evalcorp
EVALCORP provides highly customized, full-service applied research, evaluation and planning services to government, non-profit and private sector agencies. Our purpose is to partner with our clients to prevent and resolve complex social issues through inclusive and diverse perspectives, innovative thinking, useful data, and unmatched client service.
Similar Jobs
The largest community on the web to find and list jobs that aren't restricted by commutes or a specific location.
Executive Assistant/Ops for Marketing Agency

Hiring in

Canada, United States

Salary

USD 15-30 per hour (depending on experience)

M/A Deal Flow Analyst for Acquisitions Accelerator

Hiring in

Europe, North America

Head of Operations for a College Coaching Company

College Admission Secrets
Operations

We are looking to hire a goal-oriented Head of Operations who can confidently scale and grow our business from 7 to 8 figures.

Hiring in

Europe, United States

Salary

$4,000 - $8,000/month