Job Description
Hello, Evaluation Project Leads!
My name is Kristen and I am the President at Evalcorp – a fast-paced and growing evaluation and consulting firm. We provide evaluation, strategic planning, and needs assessment services to government agencies and nonprofits. We primarily work with agencies that deliver direct services in the fields of public health, mental health, criminal justice, education, and early childhood.
We are looking to hire a motivated Project Management Lead who is comfortable working in a fast-paced environment that is highly responsive to client needs. Someone who is personable – Comfortable interacting with a variety of stakeholder groups and at the same time works well in team settings and autonomously. Our ideal candidate would be someone who is committed to making meaningful contributions to communities, as our team enjoys solving complex societal challenges together and feeling a sense of accomplishment daily.
This is a full-time remote role with occasional business travels.
We are looking for an Evaluation Project Lead specifically with these requirements:
Strong written and verbal communication skills

Master's degree in applied social science or similar (e.g., evaluation, psychology, criminal justice, public health)

Has experience working with government agencies, CBOs, and/or non-profits

Subject matter expertise in public health, criminal justice, mental health, substance use, early childhood, education or related area(s).

Has 2-4 years or more of full-time evaluation or similar applied research experience; Additional experience required for higher-level positions

Experience designing and implementing program evaluation and/or applied research in community settings (e.g., conduct focus groups and interviews; design survey tools, and write reports for non-technical audiences)

Ability to manage multiple projects simultaneously and engage with multiple project stakeholders

Strong time management and organizational skills

Computer proficiency, including but not limited to MS Office Suite and SPSS or similar statistical software.

Available to travel periodically to client offices in California occasionally
Nice to have:
Experience with Canva, Venngage, and similar a plus

Bilingual Spanish preferred (This is more important when hiring at the entry-level Evaluation Project Lead level)
Your responsibilities will include (but are not limited to):
Creating a project design (i.e., evaluation, strategic plan, needs assessment) that aligns with the project SOW and timeline

Meet  with clients to gather specific information about their needs and expected products

Coordinate and facilitate regular internal Project Team meetings

Create a formal project plan and timeline to execute the project in accordance with the SOW and establish the plan in project management software

Review the project plan with the client and modify it if needed, during the course of the project with appropriate approvals

Maintaining successful client relationships

Coordinate and facilitate client meeting

Maintain ongoing client communication

Be responsive to client messages and questions

Develop a strong rapport with the client

Ensuring all project SOW tasks are implemented with quality and integrity

Coordinate project tasks with team members and oversee the implementation

Carry out project work as defined by the project plan

Conduct internal project team meetings

Review all team products and ensure that they are of high quality

Maintain communication with Project Manager/Director to gain company-level feedback on key deliverables

Completing the project on time and within the project scope

Alert Project Manager/Director regarding challenges, issues, etc. as soon as they are recognized

Develop and bring Project Manager/Director proposed solutions

Managing EVC team, including team member workload

Work with other Project Leads to balance and prioritize workloads across firm projects

Technical Responsibilities for EVALCORP Employees

Develop project and evaluation plans

Design qualitative and quantitative data collection tools

Collect and/or train others to collect qualitative and quantitative data

Maintain project data sets

Analyze qualitative and quantitative data

Develop, format, and edit written evaluation reports including graphics, tables, charts, and other "data viz"

Present findings to client and client stakeholders
Growth Opportunities/Perks:
10 or more days PTO depending on tenure with the firm

11 paid holidays

5 days of sick leave

401K

health, dental, and vision insurance; pet insurance

hybrid work environment

professional development opportunities
This Position Is Perfect For You If…
You're an Organized  Leader.Built on integrity and honesty, you're someone the whole team looks up to as a great team member. You are organized enough to make sure that you're on top of your own goals and responsibilities. You bring your whole personality to work and are willing to engage on a personal level. You put your whole heart into your work and uplift those around you.
You're an Analytical and Detailed-Oriented Problem Solver.
You have strong analytical skills and a detailed approach to problem-solving. You have sharp attention to detail and can spot inefficiencies in strategies and find creative solutions based on your analysis and observations.
You're an Excellent Communicator.
You have excellent interpersonal, written, and verbal skills that allow you to explain complex topics in simple ways. You are able to clearly get your point across and get all stakeholders aligned on a common goal.
What we do:
Please check us out to get an understanding of the service you'll deliver: 
Our hiring process is made up of four parts, so please be aware that you will need to dedicate time for a questionnaire, a video, and two 1-on-1 interviews.
Thank you for taking the time to consider this position. I look forward to hearing from you soon!
Kristen
Job Summary
United States
Hiring from
Salary
$65,000 - $100,000/year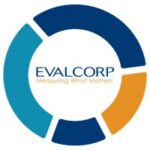 Evalcorp
EVALCORP provides highly customized, full-service applied research, evaluation and planning services to government, non-profit and private sector agencies. Our purpose is to partner with our clients to prevent and resolve complex social issues through inclusive and diverse perspectives, innovative thinking, useful data, and unmatched client service.
Similar Jobs
The largest community on the web to find and list jobs that aren't restricted by commutes or a specific location.
Data Entry Specialist for Online DD Provider