Job Description
Hello, Operations Leaders!
My name is Tony and I am the CEO at College Admission Secrets – We have been helping high school students and their families achieve their college admissions goals for over 14 years. We have a deep understanding of the complex and ever-changing college admissions landscape, and we are committed to staying on top of the latest trends and best practices to provide you with the most effective guidance possible. 
We are looking to hire a goal-oriented Head of Operations who can confidently scale and grow our business from 7 to 8 figures. We are looking for an organized leader who can handle managing the day-to-day operations of the business, making sure that everything is running smoothly and efficiently. If you love to have fun while smashing goals, kind yet firm, then you must be the one we are looking for. 
This is a full-time remote position. 
We are looking for a Head of Operations specifically with these requirements:
Has at least 3+ years experience in Operations executive/ leadership positions

Has at least 3+ years experience in the Education, Training/Development, and/or Coaching space ( college – admission experience preferred)

Has experience scaling a business from 7 to 8 figures 

Experience building and scaling processes and operations  to create SOPs (you are obsessed with process improvement!)

Must be comfortable dealing with issues ranging from the operational level through to executive strategy, as well as interpersonal challenges
Your responsibilities will include (but are not limited to):
Directly oversees company operations (service delivery), HR, project management, accounting/finance functions, and employee productivity

Collaborates with the CEO in setting and driving organizational vision, operational strategy, and hiring needs

Develop and maintain Standard Operating Procedures (SOPs) and policies that promote company culture and vision

Design and implement actionable business strategies and plans that ensure alignment with short-term and long-term objectives developed in tandem with the CEO

Ensure effective employee and professional development, performance management, and retention
 Ensuring that we hit our financial / sales goals

 Establishing the infrastructure to make this happen
Client Success & Fulfillment:
Ensuring that families become raving fans and we're producing great results!

Ensuring success rates of our students into college (through effective leadership of our team and service delivery)

Ensuring that we create the WOW experience for everyone – students & parents
Growth Opportunities/Perks:
We have an unlimited days off policy

Potential $1,000 tech stipend for WFH setup

$300-500 per month for health insurance stipend

Flexible working  hours

This Position Is Perfect For You If…
You're a Great  Leader.
Built on integrity and honesty, you build the best teams, you're someone the whole team looks up to as a leader & coach. You bring your whole personality to work and are willing to engage on a personal level. You put your whole heart into your work and uplift those around you.
You're an Analytical and Detailed-Oriented Problem Solver.
You have strong analytical skills and a detailed approach to problem-solving. You have sharp attention to detail and can spot inefficiencies in strategies and find creative solutions based on your analysis and observations.
You're Highly Organized.
You are organized enough to make sure that you're on top of your own goals and responsibilities as well as others. You bring your whole personality to work and are willing to engage on a personal level. You put your whole heart into your work and uplift those around you. 
You're an Excellent Communicator.
You have excellent interpersonal, written, and verbal skills that allow you to explain complex topics in simple ways. You are able to clearly get your point across and get all stakeholders aligned on a common goal.
What We Do:
Please visit our socials and website to get a good understanding of our services:
https://www.facebook.com/CoachTonyCAShttps://www.facebook.com/groups/ucadmissionsecrets 
https://www.facebook.com/groups/collegeadmissionsecrets/ 
https://www.instagram.com/collegeadmissionsecrets/ 
https://collegeadmissionsecrets.com/
Note: Our website is currently under renovation, but you may view our company's mission statement, programs, and success stories there. 
Our hiring process is made up of five parts, so please be aware that you will need to dedicate time for a questionnaire, a video, two 1-on-1 interviews and a test project.
Thank you for taking the time to consider this position. I look forward to hearing from you soon!
Tony
Job Summary
Europe, United States
Hiring from
Salary
$4,000 - $8,000/month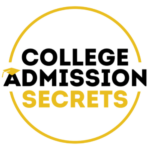 College Admission Secrets
College Admission Secrets is committed to providing high school students and their families with personalized guidance, expert advice, and customized strategies to successfully navigate the college admissions process, fostering educational achievement, meaningful careers, and financial success.
Similar Jobs
The largest community on the web to find and list jobs that aren't restricted by commutes or a specific location.
Executive Assistant/Ops for Marketing Agency

Hiring in

Canada, United States

Salary

USD 15-30 per hour (depending on experience)

M/A Deal Flow Analyst for Acquisitions Accelerator

Hiring in

Europe, North America

Experienced Klaviyo Technician to Set Up Flows and Campaigns For Ecommerce Marketing Agency

Salary

15-30 per hour (depending on experience)