Job Description
Hello, Supply Chain Managers!
My name is Chris and I am the CEO at CGK Unlimited – We are an 8 figure ecommerce company dedicated to selling high quality bedding products. We've got a huge presence on Amazon  and we're now growing off the platform just as quickly!
We are looking to hire a motivated Supply Chain Manager who can be responsible for all supply chain management and logistics duties including booking and shipping methods, and the overall 3PL processes. This candidate should have in-depth knowledge of logistics and inventory systems as well as have strong attention to detail and organization skills.
This is a full-time remote position.
We are looking for a Supply Chain Manager specifically with these requirements:
3+ years as a Supply Chain Manager or similar type role with a direct-to-consumer brand or Amazon FBA

Has at least 2+ years working in the Amazon or Ecommerce industry

Has experienced handling a > 1M worth of shipments

Has experience creating and improving systems and SOPs

Experience in eCommerce logistics working in an entrepreneurial/startup environment 

Experience in monitoring and maintaining logistics and supply chain inventory and records  

Has experience in implementing an automated system for tracking inventory across multiple locations and channels

Ability to respond to messages (with discretion as needed) outside of stated working hours (i.e  communicating with our suppliers in China on WeChat)

Expertise with google sheets/excel required
Your responsibility will include (but not limited to):
Handling shipments mostly from China but also India, Pakistan, and our US warehouses. Also, shipping from China to our 3PL's in CA

Determining what to ship for our 1500 sku's. Figuring out how to navigate stuff that was sold out, seasons etc.

Determining our internal sales at Amazon so we know how much to ship each week to Amazon

Launching new product variations and managing quality control of  goods in production

Maintaining document library – testing, certifications, invoices, etc.

Executing the day-to-day, booking shipments, managing inventory, etc.

Be on top of product details – HS Codes for customs, packaging dimensions, SKU codes (vary by market), packaging supplies, creating restock orders with manufactures, product refurbishment at the 3PLs

Analyzing data from shipping and delivering processes to find bottlenecks and provide solutions to these issues 

Communicating and negotiating with suppliers and vendors to land more profitable deals
Growth Opportunities/Perks:
Location independent/fully remote role.

Be part of a team who has a lot of freedom for people to be left to their own devices and perform great work.

Potential growth to a higher position  level.

Potential to grow a team.
This Position Is Perfect For You If…
You're Highly Organized and Detail-Oriented.
You are organized enough to make sure that you're on top of your own goals and responsibilities. You also have the ability to pay attention to the smallest details in forming the big picture of the project.
You are Self-motivated.
You are someone who gets the job done and delivers on time. Ideally, you are self-directed, self-motivated, and don't need someone to look over your shoulder or hold your hand. 
You're a Resourceful Problem Solver.
You understand how to leverage the necessary tools and resources at hand to come up with new or creative solutions. 
What we do:
Please check us out to get an understanding of our product: 
Our hiring process is made up of four parts, so please be aware that you will need to dedicate time for a questionnaire, a video, and two 1-on-1 interviews.
Thank you for taking the time to consider this position. I look forward to hearing from you soon!
Chris
Job Summary
Europe, Latin America, North America, South Africa
Hiring from
Salary
$50,000 - $150,000 / year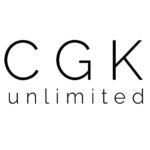 CGK Unlimited
CGK Unlimited - We are an 8 figure ecommerce company dedicated to selling high quality bedding products. We've got a huge presence on Amazon and we're now growing off the platform just as quickly!
Similar Jobs
The largest community on the web to find and list jobs that aren't restricted by commutes or a specific location.
Chief Operating Officer for a Digital Content Company

We are looking to hire a highly organized and motivated Chief Operating Officer with a solid background in building and scaling digital content agency processes.

Salary

$120,000-$150,000 / month

Operations Manager for a Construction Company

We are looking to hire a motivated, Operations Manager who has experience implementing efficient systems for production, logistics and distribution.

Salary

$70,000 - $100,000/year

Creative Director for an E-commerce Company

Profound Commerce
Operations

We are looking to hire a highly organized and motivated Creative Director who can confidently lead our team of creatives in producing great ads and top-shelf content.

Hiring in

Europe, Latin America, South Africa

Salary

$60,000 - $85,000/year