Job Description
Hello Customer Service Advocates!
My name is Ryan Moran and I'm a serial entrepreneur. I'm the founder of Capitalism.com, host of the One Percent podcast and I'm looking for a seasoned Customer Service Advocate to join our team!
About the role:
We are seeking an outgoing, positive, and self-motivated individual to join our dedicated team as a Customer Service Advocate. In this role, you will play a crucial part in ensuring that Capitalism.com students have access to the necessary tools and information to advance in their entrepreneurial journey. 
You will be responsible for monitoring Zendesk, Gmail inboxes, and membership-based Facebook Groups to promptly address product and service inquiries, general customer questions, and support requests. 
As a Customer Service Advocate, you will maintain client relationships, recommend improvements based on client feedback, and contribute to the development of standard operating procedures (SOPs) and FAQs for the customer support team. 
Success in this role will be measured by your ability to engage with our students, deliver exceptional customer service, and foster satisfaction within the Capitalism.com community.
This is a full-time remote position.
Requirements:
2+ years of experience in a customer service role.

Knowledge of e-commerce, digital marketing, and our products/services is a plus.

Proven track record of success in delivering outstanding customer service.

Familiarity with Zendesk, Gmail, or similar customer support platforms is advantageous.

Supportive and consultative personality, with a genuine desire to assist customers in their entrepreneurial journey.

Excellent communication skills, both written and verbal.

Strong time management abilities to efficiently handle customer inquiries and meet deadlines.

Exceptional problem-solving skills to address customer concerns effectively.
Responsibilities:
Manage all product and service inquiries efficiently and effectively.

Respond to general customer and prospect inquiries within a 24-hour timeframe.

Cultivate and maintain strong relationships with clients, offering consultative support to aid in their progression and growth.

Recommend enhancements to products and processes by evaluating results and gathering client feedback.

Handle cancellation and refund requests with a problem-solving approach aimed at enhancing customer satisfaction.

Contribute to the development of standard operating procedures (SOPs) and FAQs for the customer support team to streamline operations.
Benefits:
You'll be joining a high-level and fast-paced team

You'll be working on exciting projects and hot topics

You'll be able to grow both professionally and personally on this role

Completely remote schedule

Location independence
If this sounds interesting to you, please proceed with the application.
Kindly be advised that the recruitment process is being managed by Premier Media. For any further details or inquiries, kindly reach out to the Premier Media recruitment team, as they oversee all our hiring procedures.
Job Summary
Customer Success
Category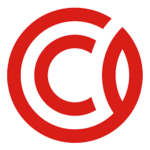 Capitalism.com
Capitalism.com is an online education company focused on serving physical product brands in scaling their businesses from the ground up all the way to exit. Our online education programs and all media point towards our one goal: to create one million millionaires through our methodology and teachings!
Similar Jobs
The largest community on the web to find and list jobs that aren't restricted by commutes or a specific location.
Customer Support & Services Coordinator for the Growing Logistics Provider

NTMK Logistics
Customer Success

Hiring in

Asia, Philippines

Salary

Base ($300-600) + commission

English/Spanish Customer Service Representative

SellerPlex
Customer Success

Salary

$700 -$900 per month

Digital Account Manager for an SEO Advertising Agency

Search Engine People
Customer Success

We are looking to hire a motivated, Digital Account Manager who gets digital media and takes it upon him/herself to stay current on industry trends.

Salary

$65,000 - $75,000 /year