Job Description
Hello, Ecommerce Brand Managers!
My name is Sean and I am the President & COO at upGrowth Commerce -We are upGrowth Commerce – a digital marketing agency that specializes in growing eCommerce businesses using innovative strategies we have developed in-house on our own eCommerce brands.
We live and breathe eCommerce – from our own brands to our client's brands, to our exclusive eCommerce mastermind, to our own podcast, Secrets To Scaling Your eCommerce Brand, where we talk strategies and tactics with some of today's rising eCommerce brands.
We are looking to hire a motivated, experienced Ecommerce Brand Manager to scale the awesome eCommerce brands we work with, using innovative strategies executed with paid media on Facebook, Instagram, and Google. The primary role of the Ecommerce Brand Manager is very dynamic: to communicate directly with clients, oversee and execute strategy, maintain and strengthen the relationship, manage expectations, and ensure all efforts are helping to achieve their goals.
This is a full-time remote position.
We are looking for a Ecommerce Brand Manager t specifically with these requirements:
Excellent written and verbal English communications skills

At least 2+ years experience in client-facing roles

Experience marketing in the eCommerce industry

2+ years of experience with Facebook ads and Google ads and PPC

At least 1 year of digital marketing agency experience

Has experience with the end-to-end process of handling and managing client accounts

Has experience managing 5 client accounts at a time

Has the ability to come up with creative and data-driven ideas to help our clients and company grow

Has confidence in building rapport and leading meetings, and general day-to-day communication
Nice to have:
2+ years with email marketing

Experience in scaling eCommerce brands (6 months+) through paid and organic strategy and execution

Has working knowledge of other types of marketing, ie; influencer marketing, PR, etc.
Your responsibilities will include (but are not limited to):
First and foremost, being the primary point of contact with your clients: OWNING the relationship.
Onboarding new clients

Providing maximum value to the client within the confines of the scope of work

Reporting KPIs and other meaningful results to clients on schedule, while providing the client with context and understanding

Complete transparency to the client regarding all aspects of their marketing

Diligently working alongside contractors and specialists to ensure that:

Strategies are being executed effectively campaigns are scaling profitably

Investing your skills in the clients' success and proudly owning the results
Being a team player:
Collaborating with leadership and lead account manager to create effective client strategies

Collaborating with a lead account manager and relevant paid ads specialists to ensure the strategic plan is being followed and goals are being met

Communicating regularly with paid ads specialists and delegating pending execution of marketing deliverables, new campaign creation, ad optimization, etc.

Strict adherence to Mindful Marketing's core values (both internally and externally)
Being a digital marketing expert:
Understanding of all aspects of PPC Management (and ability to execute when needed) including but not limited to:

campaign setup as per upGrowth's eCommerce framework

Ensuring campaigns are being managed effectively as per upGrowth's eCommerce framework

Tracking and interpreting analytics data as they relate to client goals daily campaign/ad set/ad optimization
Account scaling
Assistance with in-house marketing needs when required

Keeping abreast of current changes and trends in the world of digital marketing & how it relates to eCommerce
Growth Opportunities/Perks:
Vacation days: 2 weeks of paid vacation

Sick days: 5 days of paid sick leave

Bonuses: based on managed ad spend – can dramatically increase your month-to-month earnings

Wellness/health coverage (extent of coverage can vary depending on country of residence)

Training & development: employees will be provided an annual training allowance to develop job-related skills
This Position Is Perfect For You If…
You're an Excellent Communicator.
You have excellent verbal, written, and interpersonal skills. You are able to clearly explain complex topics in simple ways, and provide the best service to our clients.
You're Motivated and a Self-Starter.
We're looking for someone who gets the job done and delivers on time. Ideally, you are self-directed, self-motivated, and don't need someone to look over your shoulder or hold your hand. You have the ability to motivate yourself and also motivate a team in a positive way to get the results.
You're an Analytical Problem Solver.
You have strong analytical skills and take a data-driven approach to problem-solving. You have sharp attention to detail and can spot inefficiencies in strategies and find creative solutions based on your analysis.
What we do:
Please check us out to get an understanding of the service you'll deliver:
Our hiring process is made up of four parts, so please be aware that you will need to dedicate time for a questionnaire, a video, and two 1-on-1 interviews.
Thank you for taking the time to consider this position. I look forward to hearing from you soon!
Sean
Job Summary
Latin America, North America
Hiring from
Salary
$4 - $6K /month ($4K + monthly bonuses)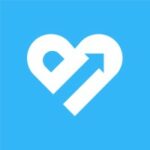 upGrowth Commerce
upGrowth Commerce is your partner for long-term eCommerce revenue and customer growth. We use digital marketing to scale communities of loyal customers that come back again and again. We're also the team behind the podcast "Secrets to Scaling Your eCommerce Brand" - Contact us if you have a great brand story to tell!
Similar Jobs
The largest community on the web to find and list jobs that aren't restricted by commutes or a specific location.
Senior Klaviyo Email Strategist

The role is responsible for confidently take email marketing service to the next level!

Hiring in

Canada, Europe, Latin America, South Africa

Salary

$3000 - $4500 /month

Marketing Operations Manager

Marketing Operations Manager