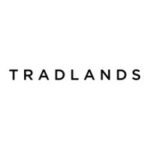 E-commerce Customer Service Lead
Job Description
Hello, Customer Service professionals!
My name is Sadie and I am the CEO at Tradlands – We create essentials women's clothing — like sweaters, button-ups, t-shirts, jumpsuits, coveralls, and jackets — in small, responsibly made batches. Each new product, like our business, is developed slowly and thoughtfully, with respect for the people we work with and our customers. We carefully engineer each detail — from the fit to the fabric to the trims — and refine your favorites every year. Timeless, well-made essentials that redefine the meaning of effortless style.
We are looking to hire a motivated and efficient E-commerce Customer Service Lead who has the ability to satisfy and delight our customers and exceed their expectations at every chance we get. A compassionate and attentive team member who answers questions about our products resolves any issues that our customers face with kindness and efficiency, process returns and exchanges, and help maintain our excellent customer service standards. Someone who
brings new ideas and improvements to customer service.

We are looking for an E-commerce Customer Service Lead specifically with these requirements:
Native written and verbal English communication skills

Has 3+ years experience in Customer Service

Has 2+ years experience in the E-commerce industry (Shopify, Help Scout, Loyalty Lion, Recurate, Stamped.io )

Has skills and knowledge to lead and grow our customer service department

Has strong project management skills

Has experience working in the fashion/clothing industry

Someone who is comfortable working with women and understanding women's clothing

Someone who is web-savvy and has experience or is willing to learn to use Shopify and fulfillment software (VeraCore, OrderDesk, etc.)

Has the ability to implement highly effective operational systems and processes

Familiarity with different online communication platforms (Slack, Asana, Gmail, etc.)

Comfortable working in US Time Zones (PST to EST) as well as attending EST noon meetings

Has the ability to be communicative and connect with people

Nice to have:
Has background/understanding of selling an e-commerce physical product

Knowledgeable in 3PL fulfillment process (receiving orders, picking and packing, inventory management, shipping, and warehousing)

Has remote working experience

Your responsibility will include (but not limited to):
Build and maintain real, high-quality relationships with our customers

Composing daily, weekly, monthly summaries and KPI reports, reporting directly to the customer service lead and owners

Manage the overall customer service responsibilities and provide customer support and respond to customer emails timely, expertly, and efficiently

Building and maintaining Standard Operating Procedures (SOPs) for areas of responsibility

Processing requests for returns and exchanges through our store software

Demonstrate exceptional people skills to get out in front of potential problems and proactively help customers

Coordinate with 3PL fulfillment partner to manage inventory, incoming shipments, and resolve order issues

Understand and manage robust 3PL and returns software

Being extraordinarily knowledgeable on our products and proactively sharing the benefits with customers and potential customers

Help shape and improve our company processes and strategies

Growth Opportunities/Perks:
Work in positive, friendly, and connected team/internal company culture.

The opportunity to work remotely from anywhere and on a flexible time schedule.

Work with a robust technology stack and a lot of different platforms.

Opportunity to learn systems and processes that have already been built by an existing team.

Possibility to move into a management/decision-making role as the company grows.

This Position Is Perfect For You If…
You're Customer – Oriented and an Excellent Communicator
You ensure that your number one priority is your customers and their needs. You have excellent interpersonal, written, and verbal skills that allow you to explain complex topics in simple ways. You are able to clearly get your point across and get all stakeholders aligned on a common goal.
You have a Learning and Growth Mindset
You won't be expected to know everything from the start, but you'll need to be motivated and quick to learn new information. You have the ability to acknowledge that everything can always be improved and that you can approach each challenge with a positive 'can-do' attitude.
You're a Problem Solver
You're comfortable working in a high-growth but early-stage startup environment where there may be ambiguity and quickly changing environments. You resolve any issues that our customers face with kindness and efficiency, maintaining a high customer service standard.

What we do:
Please check us out to get an understanding of the service you'll deliver:
Our hiring process is made up of four parts, so please be aware that you will need to dedicate time for a questionnaire, a video, and two 1-on-1 interviews.
Thank you for taking the time to consider this position. I look forward to hearing from you soon!
Sadie
Job Summary
Europe, Latin America, North America
Hiring from
Customer Success
Category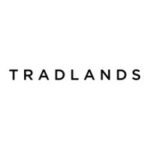 Tradlands
Creating pieces you can wear with everything and live in for years to come is kind of our mantra. Timeless, well-made essentials that redefine the meaning of effortless style. The perfect canvas for keeping your cool — with signature details that you may only notice up close but make you feel like a million bucks from every angle.
Similar Jobs
The largest community on the web to find and list jobs that aren't restricted by commutes or a specific location.
Digital Account Manager

Hey Digital
Customer Success, Sales

We are looking to hire a motivated and creative Account Manager who has experience confidently leading client communications.

Senior Account Manager

Sark Media Direct
Customer Success, Marketing

We are looking to hire a motivated Client Success Manager who has a strong understanding of e-commerce, digital marketing, sales

Hiring in

Latin America, North America