Job Description
Hello, Sourcing Agents!
My name is Nate Ginsburg and I am a serial entrepreneur. I'm the founder of SellerPlex, host of the Ecom Exits Podcast, and partner in a handful of other online businesses.
About the role:
We are seeking a dynamic and proficient Sourcing Agent with experience in both China sourcing and USA sourcing, covering physical products and consumables, including food and supplements. The primary responsibility of this role is to support a large group of students who are all in the process of creating their own products.
This is a Full-Time Remote position.
Requirements:
Bachelor's degree in business, supply chain management, or a related field.

Proven experience in both China and USA sourcing, particularly in physical products and consumables, including food and supplements.

Strong negotiation skills and the ability to build and maintain strong supplier relationships.

Knowledge of quality control procedures and regulatory requirements related to sourced products.

Excellent analytical and cost analysis capabilities.

Proficient in supply chain management, logistics, and inventory control.

Strong communication and interpersonal skills to work effectively with a diverse group of students.

Exceptional problem-s olving abilities and attention to detail.

Ability to adapt to changing market conditions and sourcing challenges.
Responsibilities (but are not limited to):
Identify, evaluate, and establish relationships with suppliers in China and the USA to source physical products and consumables, ensuring that they meet quality and cost requirements.

Negotiate favorable terms, pricing, and contracts with suppliers, while maintaining strong, long-term relationships.

Implement quality control measures to ensure the sourced products meet the required standards, including product specifications, safety, and regulatory compliance.

Analyze product costs, production, and shipping expenses to optimize cost-efficiency without compromising quality.

Oversee and optimize the end-to-end supply chain process, from sourcing and production to delivery, to ensure timely and cost-effective product availability.

Stay updated on industry trends, product availability, and potential new suppliers to make informed sourcing decisions.

Provide guidance and support to a diverse group of students in the product creation process, offering expertise in sourcing, supplier selection, and procurement strategies.

Proactively identify and mitigate potential risks in the sourcing process, such as supply chain disruptions, quality issues, or regulatory changes.
Benefits:
Working completely remote

Location independence

Great opportunity to grow

You'll be joining a high-level and fast-paced team, working with exciting businesses and projects
If this sounds interesting to you please proceed with your application.Kindly be advised that the recruitment process is being managed by Premier Media. For any further details or inquiries, Please reach out to the Premier Media recruitment team, as they oversee all our hiring procedures.
Job Summary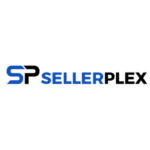 Sellerplex
SellerPlex is growing fast and we are in need of awesome people to help us give value to our clients and build awesome professional relationships with them. Our mission is to help empower e-commerce/FBA entrepreneurs to run better businesses by supporting them with Supply Chain, Finance and Operations services. We're a huge believer in the importance of being a culture fit for long term success.
Similar Jobs
The largest community on the web to find and list jobs that aren't restricted by commutes or a specific location.
Events Coordinator/Manager

Million Dollar Sellers
Operations

Hiring in

Canada, Latin America, United States

Learning Business Consultant for a Business Consulting and Services Company

The main areas this candidate will focus on include market assessment, strategy formulation, and technology selection. While primarily focused on the delivery of consulting services, the consultant is also expected to help secure consulting business.

Supply Chain Assistant Manager