Job Description
Hello, Amazon Copywriters!
My name is Nate Ginsburg and I am a serial entrepreneur. I'm the founder of SellerPlex, host of the Ecom Exits Podcast, and partner in a handful of other online businesses.
About the role:
I am looking for a Rockstar Amazon Copywriters. Someone who is detail-oriented, creative, takes initiative, is a team player, and invested in continuous learning and growth. You will be outgoing, fun, friendly, and a natural communicator.
In this role, you will be responsible for writing compelling copy for Amazon listings, eCommerce brands and other related projects. You should have excellent English communication skills and be able to think creatively and out-of-the-box. 
Experience in writing copy for Amazon listings and eCommerce brands is a must, while Amazon experience is preferable but not a prerequisite. You should have a good understanding of Amazon's product guidelines and policies, as well as how to optimize content for search engine visibility. 
Your primary responsibility will be to work with the content team to create captivating copy for Amazon listings. You should be able to write persuasive copy that speaks to the target customer and is optimized for search engine visibility. You should also be able to create compelling copy for product descriptions and other types of marketing materials.
This will start as a project-based role with potential to turn into a part-time or full-time engagement.
If you think you have what it takes to be an amazing Amazon Copywriter, we would love to hear from you!
Requirements:
Experience in writing copy for eCommerce brands

Experience in writing copy for Amazon listings

Amazon experience is preferable but not a prerequisite

Outstanding English communication skills (does not need to be native speaker)

Ability to think creatively and out of the box
Responsibilities (but are not limited to):
Writing compelling copy for eCommerce brands

Writing copy for Amazon listings and other marketing-related stuff like Amazon Posts

Optimizing content for SEO

Researching relevant keywords, incorporating them into the copy, and ensuring that the copy is optimized for search engines.

Researching customer needs and trends, diving into customer reviews to discover customers' pain points and incorporating them into listing copies

Editing and proofreading copy
Benefits:
Work with a fully remote team

Completely remote and flexible schedule

Location independence

You'll be joining a high-level and fast-paced team, working with exciting businesses and projects

Bonuses as you grow with the business and the business grows

Ability to make an impact on a business with huge potential
Equally important to skillset fit is culture fit. So please review some of my social posts to get a sense of me as a person and if you think you'd enjoy working with me and if we have aligned values. 
Please note that you'll be joining a fast pace and high achieving team. You'll be held to high expectations and challenged. And you'll also be supported in your growth in this role professionally as well as personally.
If this sounds interesting to you please proceed with the application.
Job Summary
Salary
Project-based rates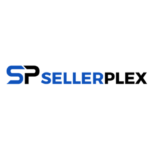 SellerPlex
SellerPlex is growing fast and we are in need of awesome people to help us give value to our clients and build awesome professional relationships with them. Our mission is to help empower e-commerce/FBA entrepreneurs to run better businesses by supporting them with Supply Chain, Finance and Operations services. We're a huge believer in the importance of being a culture fit for long term success.
Similar Jobs
The largest community on the web to find and list jobs that aren't restricted by commutes or a specific location.
Campaign Manager for an SEO Advertising Agency

Search Engine People
Marketing

The role is responsible for developing, implementing, managing, and improving paid media strategies and campaigns for clients.

Salary

65K- 75K annually CAD based on experience

Social Media Coordinator for a Health and Beauty Company

Freedom Laser Therapy
Marketing

We are looking for a motivated Social Media Coordinator that can bring their extensive background and knowledge in social media and use that to increase awareness about our innovative hair growth products.

Salary

$1500 - $3000 / month

Brand Director for a D2C Consumer Brand Company

We are looking to hire a motivated, Brand Director who understands the culture, market, and pulse of consumer work.

Salary

£60,000 - £75,000 / year (gross)