Job Description
Hello, Account Managers!
My name is Nate Ginsburg and I am a serial entrepreneur. I'm the founder of SellerPlex, host of the Ecom Exits Podcast, and partner in a handful of other online businesses.
About the role:
We are seeking an experienced and proactive Account Manager who is well-versed in the intricacies of Amazon FBA and Seller Central. While we provide comprehensive Standard Operating Procedures (SOPs) and processes, we're looking for someone with a solid foundation in FBA operations and an ability to contribute value from day one. As a crucial part of our team, you will be responsible for maintaining the health and performance of our Amazon FBA account.
 This is a Full-time position.
Requirements:
Minimum of 2 years of experience in end-to-end ongoing Amazon FBA and Amazon Seller Central account management (including customer service, etc).

Demonstrated proficiency in working with SOPs and processes related to FBA operations.

Detail-oriented: Exceptional attention to product listings, customer messages, and account performance.

Great communication: Clear and effective communication to address customer inquiries and issues.

Strong organizational skills: Ability to manage various tasks efficiently and maintain order within the account.

Hard-working and ambitious: Willingness to go the extra mile to achieve results and contribute to the team's success.
Responsibilities (but are not limited to):
Responsible for end-to-end ongoing Amazon FBA and Amazon Seller Central account management (including customer service, etc).

Conduct daily checks on product listings to ensure accuracy and optimal performance.

Monitor and promptly respond to customer messages, providing outstanding service and assistance.

Manage product replacements and efficiently process customer refunds, ensuring customer satisfaction.

Investigate and mitigate negative seller feedback, safeguarding our reputation.

Identify and analyze negative customer reviews on a per ASIN Level basis, addressing buyer issues.

Monitor and address daily seller performance notifications to maintain account health.

Regularly assess and address stranded inventory issues to maximize sales potential.
Benefits:
Working completely remote

Location independence

Great opportunity to grow

You'll be joining a high-level and fast-paced team, working with exciting businesses and projects
If this sounds interesting to you please proceed with your application.Kindly be advised that the recruitment process is being managed by Premier Media. For any further details or inquiries, Please reach out to the Premier Media recruitment team, as they oversee all our hiring procedures.
Job Summary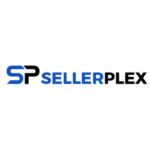 Sellerplex
SellerPlex is growing fast and we are in need of awesome people to help us give value to our clients and build awesome professional relationships with them. Our mission is to help empower e-commerce/FBA entrepreneurs to run better businesses by supporting them with Supply Chain, Finance and Operations services. We're a huge believer in the importance of being a culture fit for long term success.
Similar Jobs
The largest community on the web to find and list jobs that aren't restricted by commutes or a specific location.
TikTok UGC Program Manager

Hiring in

Europe, Latin America

Hiring in

Asia, Europe, Philippines

Senior Amazon Account Manager