Job Description
Hello, Content Marketing Managers!
My name is Drew and I am the Head of Global Operations at SearchTides – a fully remote (since 2015) and leading SEO and Digital Marketing Agency. We are able to build out campaigns at 5-10x the scale of a typical agency which means that we get significant client results in areas they have likely desperately wanted but struggled in the past to achieve. SearchTides shines at the intersection of performance and client relationships.
We are looking to hire a creative, self-starting Content Marketing Manager who can be responsible for planning, developing, and implementing the company's overall content production. Someone who has multiple years of proven experience with the development of creative ideas, and awareness of different link acquisition methods (b2b, b2c, passive + outreach). You should have experience with content planning, including the ideation, scheduling, editing, and promotion of content.
You will be tasked with building out our content team, meaning you will begin by being a bit more active on the execution side, and then transition to higher-level management of the campaigns. Someone with excellent interpersonal and communicative skills in leading and managing a medium-sized team towards achieving a common goal is critical.
This is a Full-Time Remote position.

We are looking for a Content Marketing Manager specifically with these requirements:
Proven experience with the development of creative ideas

Experience with content planning, including ideation, scheduling, editing, and promotion

Has 2+ years experience working in a digital marketing agency or similar marketing environment

Native written and verbal English communication skills

Experience managing and sourcing content creators

Has the ability to digest information quickly and isn't afraid to ask questions

Someone who is highly organized to meet and exceed goals, schedules, and deadlines

Someone who is a self-starter and can work independently

Your responsibilities will include (but not limited to):
Running and leading the content marketing department at the company

Planning, developing, and leading successful SEO content strategies aligned with achieving short-term and long-term marketing targets and business goals

Collaborate with marketing and SEO teams to design, plan and develop site content, style, and layout

Create, proofread, and publish high-quality and engaging content

Lead content writers to ensure the highest quality product is delivered

Developing and managing editorial calendar and organization workflows

Stay up-to-date with content marketing trends

Growth Opportunities/Perks:
Company culture is important to us: we put people first!

You'll be joining a team of 70+ and growing based across more than 10 countries

Generous paid time off and sick leave

10 – 15 paid company holidays per year

Your position is in line to be a department leader

This Position Is Perfect For You If…
You see the world of content as a growing, challenging field that requires pushing the boundaries of top quality to stay successful

People marvel at your creativity while being impressed with your attention to metrics

You seek the opportunity to grow within a company and become a business line leader

You love working remotely and want to work at a company that has been remote for years

What we do:
Please check us out to get an understanding of the service you'll deliver:
Our hiring process is made up of four parts, so please be aware that you will need to dedicate time for a questionnaire, a video, and two 1-on-1 interviews.
Thank you for taking the time to consider this position. I look forward to hearing from you soon!
Drew
Job Summary
North America
Hiring from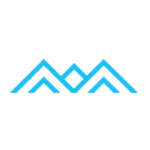 SearchTides
SearchTides provides search engine optimization (SEO) and digital marketing services for businesses looking to increase their customer acquisition. Featured work and clients include major enterprises such as Home Depot, Medtronic, Western Union, as well as many mid-cap and small businesses.
Similar Jobs
The largest community on the web to find and list jobs that aren't restricted by commutes or a specific location.
Senior Account Manager

Sark Media Direct
Customer Success, Marketing

We are looking to hire a motivated Client Success Manager who has a strong understanding of e-commerce, digital marketing, sales

Hiring in

Latin America, North America