Job Description
Hello, Campaign Managers!
My name is Jasmine and I am the HR Manager of Search Engine People – a close-knit team that is borderline obsessed with all things digital marketing.  We are indisputably Canada's most trusted search agency. Our team loves working as a partner to Canadian small businesses, and some of the world's biggest and most prolific brands. 
We are looking to hire a motivated, Campaign Manager who can confidently be responsible for developing, implementing, managing, and improving paid media strategies and campaigns for clients. This amazing candidate will be overseeing and maintaining budgets, spending, and campaign launches. He or she must be data-driven, detail-oriented, and client-focused. 
This is a full-time remote position.
We are looking for a Campaign Manager ( PPC) specifically with these requirements:
Strong communication skills to develop and maintain close relationships with internal teams, vendors & clients.

Minimum 3 – 5 years experience working in a Search Engine Marketing (SEM) role with Paid Advertising experience, including but not limited to Google, Microsoft Ads, Display, & Social (Facebook/Instagram, LinkedIn, Snapchat, etc.)

Experience managing large (and sometimes complex) client budgets.

Experience with digital reporting, tagging, tracking, and analytics, including Google Analytics and Google Tag Manager.

Strategic and analytical mindset with a proactive approach to campaign management.

Self-starter with the ability to work independently and with a team.

Strong organizational skills and ability to multi-task, prioritize and meet deadlines.

Ability to work in a demanding environment and to balance several priorities and needs simultaneously
Nice to Haves:
Advanced Google Analytics certification.

Google Ads certified (Fundamentals, Display, Mobile, Search, Videos, and shopping).

Experience with e-commerce platforms.

Advanced paid social experience and/or certifications.
Your responsibilities will include (but are not limited to):
Have ownership and management of numerous paid campaigns for our clients across Search (SEM), Display, Video, and multiple Social platforms.

 Own and manage monthly budgets and spending and forecast campaign budgets to ensure a high ROI.

Conduct keyword research, create ad copy, and generate reports measuring against clients' KPIs.

Monitor and optimize campaign performance to ensure their good health and to identify opportunities to scale.

Investigate and report on campaign concerns & act as a pivotal resource for platform support, troubleshooting, and resolving any issues.

 Work with the Account Management Team to ensure success for all clients
Growth Opportunities/Perks:
Fully remote or flex hours available

Free on-site Parking

3-week vacation to start & 6 Paid Wellness Days

Health /Dental Benefits

LTD Program

EAP ( Employee Assistance Program)

RRSP matching after one year

Holiday Shut Down

Summer Hours ( July and August)

Competitive Base & Bonus
This Position Is Perfect For You If…
You're Client-Oriented and an Excellent Communicator
You ensure that your number one priority is your clients and their needs. You have excellent interpersonal, written, and verbal skills that allow you to explain complex topics in simple ways. You are able to clearly get your point across and get all stakeholders aligned on a common goal.
You're a Self-Starter.
We're looking for someone who gets the job done and delivers on time. Ideally, you are self-directed, and self-motivated, and don't need someone to look over your shoulder or hold your hand. You have the ability to motivate yourself and also motivate a team in a positive way to get results.
You're a Detailed-Oriented and Analytical.
You have strong analytical skills and a detailed approach to problem-solving. You have sharp attention to detail and can spot inefficiencies in strategies and find creative solutions based on your analysis and observations.
What we do:
Please check us out to get an understanding of the service you'll deliver:
Our hiring process is made up of four parts, so please be aware that you will need to dedicate time for a questionnaire, a video, and two 1-on-1 interviews.
Thank you for taking the time to consider this position. I look forward to hearing from you soon!
Jasmine
Job Summary
Salary
65K- 75K annually CAD based on experience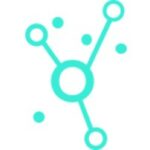 Search Engine People
We are a team of highly skilled digital marketing and search experts, who are constantly expanding and innovating. Our experts are frequently invited to speak at top-tier industry conferences, write for respected trade and business publications, and are recognized as thought leaders.
Similar Jobs
The largest community on the web to find and list jobs that aren't restricted by commutes or a specific location.
Social Media Coordinator for a Health and Beauty Company

Freedom Laser Therapy
Marketing

We are looking for a motivated Social Media Coordinator that can bring their extensive background and knowledge in social media and use that to increase awareness about our innovative hair growth products.

Salary

$1500 - $3000 / month

Brand Director for a D2C Consumer Brand Company

We are looking to hire a motivated, Brand Director who understands the culture, market, and pulse of consumer work.

Salary

£60,000 - £75,000 / year (gross)

Head of Marketing for a Dropshipping Company

We are looking to hire a motivated Head of Marketing who can be responsible for building out our entire marketing department with the goal of jump-starting our 3rd party marketplace.

Hiring in

Europe, Latin America, North America

Salary

$100,000-150,000/year + profit sharing