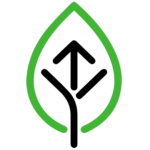 Job Description
Hello, Recruitment Managers!
My name is Anna and I am the CEO at Remotivate – A Remote-Focused Recruitment Agency. We've been operating for the past 2 years helping online businesses hire remote superstars. We believe the future of work is Remote, and have dedicated our time to providing a thorough, transparent, and easy-to-use recruitment service for all remote hiring needs.
We are looking to hire an experienced and motivated Recruitment Manager who has experience in confidently screening and conducting thorough interviews, client communication, has great personal organization and is a fantastic problem solver. This candidate should have the ability to assess and process tasks, interviews and write reports on a daily basis. Ultimately, you'll help our company find and hire the most qualified people for our remote open positions. The ideal candidate is enthusiastic about the world of recruiting, analytical and detail-oriented, and an excellent communicator.
This is a part-time role with the potential to grow into a full-time position within 2-3 months.
We are looking for a Recruitment Manager specifically with these requirements:
Excellent verbal and written communication.
Experience in conducting initial and final interviews for Managerial positions.
Have the ability to write thorough reports and recommendations on candidates.
Ability to be objective and analytical in evaluating candidates.
Have the ability to make sound decisions.
Be able to provide advice, insight, ideas to our company's processes.
Ability to learn our processes, and then make them your own.
Great organizational and time management skills.
Your responsibility will include (but not limited to):
Handle interviews for open positions.
Write thorough reports on candidate interviews.
Send candidates for final interviews.
Update the team regularly on final candidates and rejected candidates.
Provide recommendations/insights to the sourcing/funnel team.
Provide weekly updates to the leadership team on progress.
Growth Opportunities/Perks:
Learn new online recruitment processes, tactics, and how it all works!
A flexible work schedule (we value your results over hours worked)
Work in a friendly and personable culture, we feel like one big family!
The freedom to work from anywhere.
This Position Is Perfect For You If…
You're a Self-Starter
We're looking for someone who gets the job done and delivers on time. Ideally, you are self-directed, self-motivated, and don't need someone to look over your shoulder or hold your hand.
You're Problem Solver
You can be creative in your quest for a solution to a problem. You are willing to try new innovative things and be flexible in your work until you find the answer you have been looking for.
You're Dependable
You not only show up for work every day but also produce great results and consistent work. You are an essential team player in the company as we build a strong working relationship.
You're Highly Objective and Analytical
You have strong analytical and objective assessment skills in evaluating the top candidates. You have sharp attention to detail and can spot inconsistencies in applications, and gain insights to make thorough reports and recommendations.
You're an Excellent Communicator
You have excellent interpersonal, written, and verbal skills. You are able to accurately and consistently convey information in an attractive way to ensure collaboration both internally and externally.
What We Do
Please check us out to get a good understanding of our service:
Our site: https://letsremotivate.com
Our hiring process is made up of four parts, so please be aware that you will need to dedicate time for a questionnaire, a video, and two 1-on-1 interveiws.
Thank you for taking the time to consider this position. I look forward to hearing from you soon!
Anna
Job Summary
Salary
$700 - $1,000 /month
Similar Jobs
The largest community on the web to find and list jobs that aren't restricted by commutes or a specific location.
IT Recruiter

Excis Ltd
Human Resources