Job Description
Hello Executive Assistants!
My name is Mark, founder of MVR Digital.
About the role:
We are currently in search of a well-organized and skilled Executive Assistant/Ops expert to become a part of our Ecommerce Marketing Agency. As an EA/Ops, your contribution will be crucial in facilitating the smooth running of our agency's operations and client management. The perfect candidate should have previous experience in ecommerce and demonstrate exceptional organizational and communication abilities.
Initially, this role will be full-time and paid on an hourly basis, but there is potential for it to evolve into a full-time position for the ideal candidate.
We are looking for someone who can work within the US time zone (MST) or have overlapping hours.
Responsibilities:
Manage client account access and sharing with the team

Assist in coordinating and scheduling client meetings and appointments

Support the team in project management and ensuring timely deliverables

Collaborate with cross-functional teams to streamline operational processes

Handle the invoicing, calendar management, and inbox management.
Qualifications:
Previous experience in ecommerce is highly preferred

Prior experience in client account management

Experience in handling invoicing, calendar, and inbox management

Strong organizational and time management skills

Excellent communication and interpersonal skills

Proficient in project management tools and software
Benefits:
Work with a fully remote team

Completely remote and flexible schedule

Location independence

Working with exciting businesses and projects
If this sounds interesting to you please proceed with your application.Kindly be advised that the recruitment process is being managed by Premier Media. For any further details or inquiries, kindly reach out to the Premier Media recruitment team, as they oversee all our hiring procedures.
Job Summary
Canada, United States
Hiring from
Salary
15-30 per hour (depending on experience)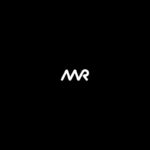 MVR Digital
MVR Digital is a performance marketing agency in NYC working with early-stage E-commerce brands to help them grow profitably online. From ad campaigns to content production to website and app development, we create experiences that bring your brand's promise to life.
Similar Jobs
The largest community on the web to find and list jobs that aren't restricted by commutes or a specific location.
Events Coordinator/Manager

Million Dollar Sellers
Operations

Hiring in

Canada, Latin America, United States

Learning Business Consultant for a Business Consulting and Services Company

The main areas this candidate will focus on include market assessment, strategy formulation, and technology selection. While primarily focused on the delivery of consulting services, the consultant is also expected to help secure consulting business.

Supply Chain Assistant Manager