Job Description
Hello Email Specialists!
I'm Dan Kariv, the founder of JRNY Ventures, Inc. With a portfolio of four thriving e-commerce companies and our exciting fifth venture in the supplement industry, I'm committed to creating businesses that empower every individual's journey, whether they're employees, customers, vendors, or investors.
About the role:
We are looking to hire a dedicated Outbound Cold Email Specialist with proficiency in leveraging AI scraping tools. This is a full-time position aimed at individuals who are adept at executing and managing Large Scale Outbound Campaigns from start to finish, with a particular focus on outreach to schools. Sales and Marketing B2B experience is highly desirable, especially in working with Schools, Charter Schools, and Government Contracts.
This is a Full-time Remote position.
Responsibilities:
Leverage AI scraping tools to source and curate lists for outreach.

Execute large-scale outbound email campaigns targeting schools and other relevant entities.

Manage and monitor campaign performance, making adjustments as necessary to optimize results.

Clean email lists and do an outbound email together with the tracking in a CRM

Handle Lead Gen (Scraping Linked In) and Public Databases (sites) and/or you have a VA who can go to websites to scrape data as well

Engage and nurture leads from initial contact through to conversion.

Ensure campaign compliance with global regulations and standards.

Continuously assess and implement best practices in cold email outreach.
Requirements:
Proven Sales and Marketing experience with B2B outreach, specifically to Schools, Charter Schools, and Government Contracts

Proven experience in executing and managing large-scale outbound cold email campaigns.

Demonstrated ability to utilize AI scraping tools for outreach purposes.

Proven experience with Lead Gen (Scraping Linked In) and Public Databases (sites) and/or you have a VA who can go to websites to scrape data as well

Experience in working with leads and nurturing their engagement

Familiarity with global email compliance regulations and standards.

Exceptional written communication and interpersonal skills.
Benefits:
You'll be joining a high-level and fast-paced team

You'll be working on exciting projects and hot topics

You'll be able to grow both professionally and personally on this role

Completely remote schedule

Location independence
If this sounds interesting to you please proceed with your application.Kindly be advised that the recruitment process is being managed by Premier Media. For any further details or inquiries, kindly reach out to the Premier Media recruitment team, as they oversee all our hiring procedures.
Job Summary
Latin America, United States
Hiring from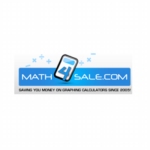 Math4sale
Math4Sale, Inc., founded in 2005, is the leading source for schools to save on Texas Instruments graphing calculators. With 100,000+ satisfied customers, we offer new, refurbished, and used calculators at 20-50% off retail prices. Our in-house team ensures quality, backed by a 30-day money-back guarantee. Join us for a job where you help schools and students save on essential tools in education!
Similar Jobs
The largest community on the web to find and list jobs that aren't restricted by commutes or a specific location.
Sales Development Representative for an Investment Platform

Salary

$2,000-$3,000 per month

Sales and Relationship Management Lead for a Rapidly Growing Payment Processing Company

Hiring in

Canada, United States

Salary

$3.000-6.000 per month