Job Description
Hello, Social Media Coordinator!
My name is Daniel and I am the Vice President at Freedom Laser Therapy – a laser therapy clinic using innovative, state-of-the-art low-level laser technology to help smokers overcome their addiction through a safe and non-invasive process. Using the same non-invasive approach, we combine innovative technology and naturally-derived ingredients to provide a product that will not only leave you looking your best but feeling your best too.  Our mission is to restore confidence by providing safe and effective solutions for improving health and beauty. 
We are looking for a motivated Social Media Coordinator that can bring their extensive background and knowledge in social media and use that to increase awareness about our innovative hair growth products. We care about those we serve through our campaigns and marketing efforts. We expect this combination of expertise to help us reach more people. 
This is a full-time remote position.
We are looking for a Social Media Coordinator specifically with these requirements:
Excellent communication skills

At least 2+ years experience as a Social Media Coordinator or Content Coordinator 

Has at least 2+ years of proven experience in Ecommerce. Preferably in the health and beauty industry.

Knows the in and outs of different social media platforms (IG, Twitter, Facebook)

Has experience in developing and scaling effective long and short-term social media marketing strategies, metrics, and processes for various social media platforms (Facebook, TikTok, Youtube, Instagram, Pinterest, Linked In, etc)

Has experience in planning, creating, and promoting viral content 

Highly adaptable and up-to-date with social media and marketing trends

Has background or experience in working with influencers 
Your responsibilities will include (but are not limited to):
Daily community management on supported social channels ranging from responding to DMs to engaging with the community on influencer-sponsored posts.

Monthly reporting on campaign and content performance.

Ongoing competitor reporting and analysis.

Ongoing social landscape reporting and analysis.

Tracking audience and brand sentiment.

Scheduling content for go-live and IG takeovers 

Uploading final deliverables into asset management systems.

Drafting and/or editing quarterly blueprints and content calendars, as needed.

Own and manage the social media content calendar and deliverables

Keep up to date about emerging social media trends, technologies, influencers, and creators

Develop and manage strategies and creative campaigns with influential social media creators. Work with the Influencer manager when partnering with influencers. 
Growth Opportunities/Perks:
Paid time off 

7 Holiday time off

Healthcare (reimbursement) 

Fitness/learning reimbursement
This Position Is Perfect For You If…
You're a Data-Driven Social Media Maven.
You pride yourself in being constantly updated on current social media and marketing trends, making it easy for you to plan, forecast, adjust, and adapt as needed. Your razor-sharp analysis of what works and what doesn't, helps you adapt to the ever-changing messaging needs on social media.
You're a Communications Guru and Storyteller.
What is the use of having a good message if it is not heard and communicated properly? Our social media rockstar will have the ability to take all we want to say and communicate it effectively to those who need to hear it.
You have a Learning and Growth Mindset.
You won't be expected to know everything from the start, but you'll need to be motivated and quick to learn new information. You can acknowledge that everything can always be improved and that you can approach each challenge with a positive 'can-do attitude.
What We Do:
Please check us out to get a good understanding of our service: 
Our site: www.irestorelaser.com
Our process is made up of 3  parts: a questionnaire, interviews, and a test project. 
Thank you for taking the time to consider this position. I look forward to hearing from you soon!
Jasthine
Job Summary
Latin America
Hiring from
Salary
$1500 - $3000 / month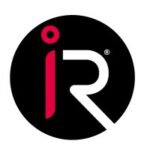 Freedom Laser Therapy
Freedom Laser Therapy was founded in 2003 as a laser therapy clinic that used state-of-the-art low-level laser technology to help smokers overcome their addiction in a nicotine-free and pain-free way. After years of research and learning about the incredible benefits of low-level laser technology, we decided to rebuild our business model and launch the iRestore Hair Growth System!
Similar Jobs
The largest community on the web to find and list jobs that aren't restricted by commutes or a specific location.
Campaign Manager for an SEO Advertising Agency

Search Engine People
Marketing

The role is responsible for developing, implementing, managing, and improving paid media strategies and campaigns for clients.

Salary

65K- 75K annually CAD based on experience

Brand Director for a D2C Consumer Brand Company

We are looking to hire a motivated, Brand Director who understands the culture, market, and pulse of consumer work.

Salary

£60,000 - £75,000 / year (gross)

Head of Marketing for a Dropshipping Company

We are looking to hire a motivated Head of Marketing who can be responsible for building out our entire marketing department with the goal of jump-starting our 3rd party marketplace.

Hiring in

Europe, Latin America, North America

Salary

$100,000-150,000/year + profit sharing