Job Description
Hello, Client Success Managers!
My name is Griffin and I am the CEO of Fertility Bridge LLC – the first and only marketing firm focused exclusively on the fertility field, and our differentiators don't stop there. Typical marketing agencies push high-margin services and lock you into long-term retainers. They speak about success in terms of impressions, clicks, and bounce rates. We focus on maximizing physician capacity, increasing IVF and new patient volumes, maximizing satellite office capacity, and helping practices adapt to untapped market opportunities in reproductive health.
We strive to make our clients better marketers so they can take an active role in their marketing and their growth.
We are looking to hire a motivated, Client Success Manager who can confidently make decisions at Fertility Bridge. Someone who can get very busy practice owners and fertility executives highly engaged with you and our firm. Someone who can consistently communicate the value our firm delivers. Most importantly, someone who can grow accounts by anticipating our client's needs and bringing them solutions.
This is a full-time remote position.
We are looking for a Client Success Manager specifically with these requirements:
Excellent verbal and written communication skills and Native English skills
Has 2+ years experience as a Client Success Manager or similar client-facing  roles

At least 2 + years working in a marketing agency setting/environment

Strong Client Service and Consultative communication skills
Excellent ability to manage multiple client needs, project stakeholders, etc. at once

Excellent ability to be a "connector" and "solution provider" to facilitate client needs and ensure they have the resources they need to succeed in their goals.

Has experience in addressing and coordinating client and company concerns and solutions

Has confidence in presenting and leading conversations, meetings, and general day-to-day communication
Comfortable working in US time zones (EST/CST)
Nice to have:
Experience or interest in working with Fertility Clinics
Your responsibility will include (but are not limited to):
Retaining and growing Fertility Bridge's client accounts. You own the relationship and strategic direction between Fertility Bridge's clients and a team of experts.

Attending sales meetings, but you're not the one prospecting, selling, or closing brand new clients. You meet the client after they engage us for a business problem, but before any deliverables are promised.

Maintaining client relations. Clients often have multiple stakeholders, and Fertility Bridge has multiple strategists in creative, operational marketing, and digital. Most of the contact goes through you, and you keep the relationships strong.

Paying close attention to clients' goals. We have an obligation to help them return their investment.

Anticipating clients' true needs. You're not an order taker. You don't let Fertility Bridge become relegated to vendor status by carrying out requests that don't really impact the client's practice or business. You anticipate their true needs and use Fertility Bridge's resources to offer solutions.

Leading the strategy, but you don't have to execute it. Your job is to prescribe the right pieces to the right client at the right time and to inform the strategists of the things that need to be adjusted for a particular client.
Growth Opportunities/Perks:
Flexible working hours (But we need you to be generally available from 8 a.m. to 5:30 p.m.)

No late or weekend hours.

Break throughout the Winter holidays from December 24th to January 2nd.

Mandatory paid time off for the three weeks plus bereavement leave.

Semiannual in-person retreats and get-togethers.

Work with passionate, caring, and growth-centered people.

Influence of over seat development.

Track to move on to the head of sales and marketing (if desired).

Profit-sharing.

Open book management.
This Position Is Perfect For You If…
You're Client-Oriented and an Excellent Communicator
You ensure that your number one priority is your clients and their needs. You have excellent interpersonal, written, and verbal skills that allow you to explain complex topics in simple ways. You are able to clearly get your point across and get all stakeholders aligned on a common goal.
You're a Problem Solver.
You're comfortable working in a high-growth but very small company environment where there may be ambiguity and quickly changing environments. You resolve any issues that our customers face with kindness and efficiency, maintaining a high customer service standard.
You're Self-Directed and Organized.
You practice being organized and executing work efficiently. We're looking for someone who gets the job done and delivers on time. Ideally, you are self-directed, self-motivated, and move forward with minimal reliance on others.
What we do:
Please check us out to get an understanding of the service you'll deliver:
Our hiring process is made up of four parts, a questionnaire (5 mins), a video (5-6 mins), and two-three 1-on-1 interviews (30-90 mins each), and an assignment.
Thank you for taking the time to consider this position. I look forward to hearing from you soon!
Griffin
Job Summary
United States
Hiring from
Customer Success
Category
Salary
$65,000 - $80,000 /year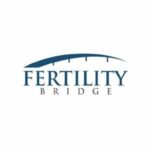 Fertility Bridge
Fertility Bridge is the first and only marketing and business development firm focused exclusively on the field of reproductive health. We combine deep industry expertise with modern marketing know-how to help fertility practices and related organizations navigate the challenges of consolidation, increased competition and evolving consumer preferences.
Similar Jobs
The largest community on the web to find and list jobs that aren't restricted by commutes or a specific location.
Digital Account Manager

Search Engine People
Customer Success

We are looking to hire a motivated, Digital Account Manager who gets digital media and takes it upon him/herself to stay current on industry trends.

Salary

$65,000 - $75,000 /year