Job Description
Hello, Amazon PPC Managers!
My name is Chris and I am the CEO at cgk linens – We are a big brand selling great quality bedding products. We make  $84 mil a year, and if you think that will get you fired up, we've never had a down year and we've always had steady growth. We've got a huge presence on Amazon.com and we're now growing off amazon very rapidly as well.
We are looking to hire a highly motivated and detail-oriented  Amazon PPC Manager who is an absolute genius in their own right at PPC. Someone who has a growth and learning mindset especially when it comes to learning the new trends in Amazon marketing. Ideally, you are  someone who is optimistic in taking on projects, at the same time executing strategic plans efficiently in an A to Z manner. 
This is a full-time remote position.
We are looking for a Amazon PPC Manager specifically with these requirements:
Excellent written and verbal English communication skills

Has at least 3+ years of experience with PPC

Has at least 2+ years working in the Amazon or Ecommerce industry

Have at least 1-2 years of experience setting up and managing  sponsored products, sponsored brand, sponsored brand video OS, and sponsored display ads.

You have a deep understanding of keyword research

Experience with Amazon Marketing and Brand Analytics

Expert in using analytics tools

and has the high ability to analyze,  interpret and visualize data to

maintain ACO's, grow ad spend sales, and company metrics

Has experience using AMZ Seller Central

Strong Project management skills
Your responsibilities will include (but are not limited to):
Developing effective paid search strategies

Launching and optimizing various PPC campaigns

Overseeing accounts on search platforms (e.g. AMZ Seller, Google AdWords, Bing)

Be involved in keyword selection, keyword research,  and audience targeting

Monitoring and producing budget reports and bids to gain better ROI 

Figuring out which marketing metrics to aim for (e.g. ACoS, ad spend) based on the company's business strategy

Learning about the Amazon marketing niche (products, keywords, audiences) in order to assess what's working and what's not

Preparing monthly meeting notes to review marketing and advertising performance and goal progress, to Track KPIs, performance ,and pinpoint issues, and to plan the goals for the succeeding months.
Growth Opportunities/Perks:
Location independent of course.

Be part of a team who has a lot of freedom for people to be left to their own devices and perform great work

Potential growth to CMO level

Potential to grow a team
This Position Is Perfect For You If…
You're an Analytical and Detailed-Oriented Problem Solver.
You have strong analytical skills and a detailed approach to problem-solving. You have sharp attention to detail and can spot inefficiencies in strategies and find creative solutions based on your analysis and observations.
You're a Self-Starter.
We're looking for someone who gets the job done and delivers on time. Ideally, you are self-directed, self-motivated, and don't need someone to look over your shoulder or hold your hand. You have the ability to motivate yourself and be part of a motivated team in a positive way to get the results.
You're Solutions and Goal-Oriented.
You thrive in ambiguity and can be autonomous in determining solutions. You are a creative thinker who can innovate and ideate a clear vision to achieve your company's goals
What we do:
Please check us out to get an understanding of the service you'll deliver:
Our hiring process is made up of four parts, so please be aware that you will need to dedicate time for a questionnaire, a video, and two 1-on-1 interviews.
Thank you for taking the time to consider this position. I look forward to hearing from you soon!
Chris
Job Summary
Canada, Europe, United States
Hiring from
Salary
$75,000 to $125,000K per year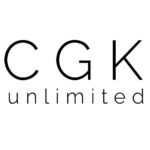 cgk linens
High-Quality bedding products at affordable prices. We strive to surprise you with superior comfort
Similar Jobs
The largest community on the web to find and list jobs that aren't restricted by commutes or a specific location.
Senior Klaviyo Email Strategist

The role is responsible for confidently take email marketing service to the next level!

Hiring in

Canada, Europe, Latin America, South Africa

Salary

$3000 - $4500 /month

Project Manager for SEO Marketing Agency

We are looking to hire a motivated Project Manager who can start ASAP. Preferably on or after September 1. The ideal candidate is someone who can help us manage several projects and bridge the people who are actually responsible for the execution of the p

Project Manager for a Publishing Company

The role is responsible for closely work with our authors to build a rapport, organize their project, interview them for the content, and shepherd the whole book through to publication.

Hiring in

Europe, United States

Salary

Starting: $1,200 - $1,600 per month