Job Description
Hello, Social Media Managers!
My name is Ryan Moran and I'm a serial entrepreneur. I'm the founder and CEO of Capitalism.com, host of the One Percent podcast and I'm looking for a Social Media Content Manager to join our team!
About the role:
We are seeking a dynamic and creative Social Media Content Manager to join our team and support businesses we invest in with our fund. The ideal candidate will shape the different brand's online presence across different social platforms and help drive sales. Your job is to create engaging text, images, and videos that reflect our brand and resonate with our audience. You are responsible for developing and executing our social media strategy, managing our online presence, and engaging with our audience across various social media platforms.
This is a Full-Time position.
Requirements:
Bachelor's degree in Marketing, Communications, or a related field. 

Proven experience in social media content management or a similar role, with a strong portfolio. 

Proficiency in using social media management tools (e.g., Hootsuite, Buffer, Sprout Social). 

Proficiency in content creation across various formats (text, images, videos) with a keen eye for detail and a deep understanding of maintaining brand consistency and identity across diverse social media platforms.

Creative thinking and the ability to generate innovative content ideas. 

Excellent written and verbal communication skills, with a strong attention to detail. 

Strong understanding of social media platforms, algorithms, and best practices. 

Ability to analyze social media data and translate insights into actionable strategies. 

Exceptional time management and organizational skills. 

Familiarity with graphic design and video editing tools is a plus. 

A passion for staying connected and engaged with the latest social media trends and technologies.
Responsibilities (but are not limited to):
Content Management: Create, curate, and source compelling content for all social media platforms, including text, images, and videos, aligning with our brand identity.

Scheduling: Develop and maintain a consistent posting schedule using social media management tools, optimizing posting times for maximum audience engagement.

Interaction and Engagement: Monitor, respond to, and engage with comments, messages, and mentions on social media platforms, fostering a sense of community and addressing inquiries promptly.

Audience Growth: Implement growth strategies, including campaigns, contests, and influencer partnerships, to expand our social media following and reach a broader audience.

Analytics and Reporting: Regularly analyze social media metrics, track performance, and generate reports to evaluate the success of campaigns and provide data-driven recommendations for improvement.

Trend Awareness: Stay informed about industry trends, social media platform updates, and emerging technologies to keep our social media strategy innovative and effective.

Compliance: Ensure all social media content complies with legal and brand guidelines, including copyright and data protection regulations.

Collaboration: Collaborate with the marketing team to align social media efforts with overall marketing and branding initiatives.
Benefits:
Working completely remote

Location independence

Great opportunity to grow

You'll be joining a high-level and fast-paced team, working with exciting businesses and projects
If this sounds interesting to you please proceed with your application. Kindly be advised that the recruitment process is being managed by Premier Media. For any further details or inquiries, please reach out to the Premier Media recruitment team, as they oversee all our hiring procedures.
Job Summary
Europe, Latin America
Hiring from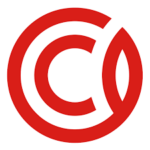 Capitalism.com
Capitalism.com is an online education company focused on serving physical product brands in scaling their businesses from the ground up all the way to exit.
Similar Jobs
The largest community on the web to find and list jobs that aren't restricted by commutes or a specific location.
TikTok UGC Program Manager

Hiring in

Europe, Latin America

Hiring in

Asia, Europe, Philippines

Senior Amazon Account Manager