Job Description
Hello Product Directors!
My name is Ryan Moran and I'm a serial entrepreneur. I'm the founder of Capitalism.com, host of the One Percent podcast and I'm looking for a seasoned Product Director to join our team! 
About the role:
The job of the Product Director is to create, update, and manage products that consistently delight our customers. 
You bring a fresh perspective to how we serve our community of entrepreneurs. You cast a vision for each of our products as if we were starting from scratch, and you develop the processes for each level of service.
Your work empowers the rest of the team to feel confident closing new customers, because they know that every new member is well-served by your processes. 
Your boss is our customer. You listen to their feedback and spearhead changes to improve their experience. You also know enough about marketing to create launch plans, promotions, and create partnerships that grow our awareness. 
We serve entrepreneurs – the most impactful people in the world. Your impact upon them has ripple effects that impact their businesses, their customers, and their families. 
This will be a Full-time Remote position. We're looking for someone that can work in the US time zones. 
Requirements:
Experience in creating, updating, and managing products (e.g. online programs or courses)

Experience in developing processes for each level of service, including marketing processes

Experience in managing diverse teams of content creators, influencers and manage other communities

Visionary mindset

Able to handle multiple projects and tasks simultaneously

Exceptional communication skills to effectively communicate with the team, customers, and stakeholders

Strong marketing skills to create launch plans, promotions, and partnerships that grow awareness

Ability to anticipate customer needs and exceed their expectations

Strong leadership skills
Responsibilities:
Cast a new vision for each course and membership level 

Recreate the content curriculum for The One Percent program

Recruit and work with influencers to create Masterclasses for our community

Recruit case studies and examples from within our community 

Work with outside tech teams to improve our membership experience

Recruit and manage content creators who contribute to our programs

Oversee coaching calendar for each of our service levels

Manage the Community Manager and assist in planning community events

Propose new ideas and processes to improve customer retention
The Opportunity:
Our community of entrepreneurs are building 1% net worths by building businesses and investing the profits. Our members are active, loyal, and excited, and we want to serve them on a deeper level. Our next chapter involves creating best-in-class products that help our students become millionaires.
The right person for this role LOVES entrepreneurs and Capitalism. They have created online programs in the past and have ideas about how to improve them. This person has a list of connections for product contributions or interviews, and they have experience managing continuity programs or online courses.
Benefits:
You'll be joining a high-level and fast-paced team

You'll be working on exciting projects and hot topics

You'll be able to grow both professionally and personally on this role

Completely remote schedule

Location independence
If this sounds interesting to you, please proceed with the application.
Job Summary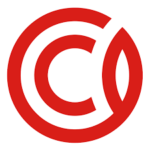 Capitalism.com
Capitalism.com is an online education company focused on serving physical product brands in scaling their businesses from the ground up all the way to exit. Our online education programs and all media point towards our one goal: to create one million millionaires through our methodology and teachings!
Similar Jobs
The largest community on the web to find and list jobs that aren't restricted by commutes or a specific location.
Supply Chain Manager For an Ecommerce Brand

We are looking to hire a motivated Supply Chain Manager who can be responsible for all supply chain management and logistics duties including booking and shipping methods, and the overall 3PL processes.

Salary

$20,000 - $25,000 / year

Operations Manager for a Construction Consulting Business

The Contractor Consultants
Operations

We are looking for a highly skilled and experienced Operations Manager who is ready to dive into the dynamic and ever-changing start-up environment.

Salary

$70,000 - $100,000/year (plus shared profit incentive and potential equity)

Chief Operating Officer for a Dropshipping Company

We are looking to hire a highly experienced, quick-on-their-feet Chief Operating Officer with an exceptional gift for creating order out of chaos and mapping out systems and processes that are both agile and responsive to the fast-paced growth and industry

Salary

8,000 - 15,000/ month