Job Description
Hello, Conversation Openers!
My name is Tomer Hen, and I am a serial entrepreneur with over 15 years of experience in the Digital Marketing industry. During this time, I've spearheaded notable campaigns with leading brands, including MasterCard, Amazon, and Audible among bootstrapped E-Commerce brands.
I now help brand founders grow their DTC brands to 8 figures by creating profitable relationships with influencers and creators.
On the personal front, I am a human optimization and bio-hacking enthusiast. I am passionate about holistic growth and development. On a lighter note, I also dabble in electronic music production.
About the role:
We are looking for a dedicated and proactive Twitter Conversation Opener  to help us expand our business. Your primary responsibilities will include sourcing B2B leads on Twitter (and potentially LinkedIn), reaching out to both cold and warm leads, following up with leads who have engaged with our content, and keeping track of outreach templates and response rates to provide valuable insights.
In this role, your success will be measured by your ability to consistently generate relevant calls and convert them into sales. As an "Opener," your main responsibility will be to find, reach out, and follow up with leads until they respond. You should possess excellent communication skills and the ability to identify relevant leads, knowing what and when to say during outreach.
Organization and a data-driven approach are crucial in this role. You will be responsible for tracking all leads, conducting A/B tests, and continually improving our lead generation efforts to achieve optimal results.
This role can be performed by an offshore individual, starting with part-time and the potential to grow into a full-time position.
Requirements:
Previous experience in B2B lead generation, preferably using social media platforms like Twitter and LinkedIn.

Sales or customer-facing experience is a plus.

Familiarity with tracking and data analysis.

Experience in managing outreach templates and response rates.

Excellent communication skills.

Proactive and self-motivated.

Organized and detail-oriented.

Data-driven with a focus on continuous improvement.
Responsibilities (but are not limited to):
Lead sourcing on Twitter (and potentially LinkedIn).

Reaching out to potential cold leads.

Reaching out to warm leads (who engaged with my content).

Follow up with leads who have engaged with my content.

Keeping track of different outreach templates, response rates, and providing insights on what's working.

Ensuring all leads are properly tracked and organized.

Conducting A/B tests to optimize outreach templates and response rates.

Maintaining a consistent flow of relevant calls booked and potential leads turned into sales.

Collaborating with the founder to improve lead generation strategies.
Benefits:
Work with an existing talented team, and reporting directly to the CEO

Opportunity to earn bonuses if you will perform well

Location independence

You'll be joining a high-level and fast-paced team, working with exciting projects
If this sounds interesting to you please proceed with your application.Kindly be advised that the recruitment process is being managed by Premier Media. For any further details or inquiries, Please reach out to the Premier Media recruitment team, as they oversee all our hiring procedures.
Job Summary
Salary
$8-10/hr plus bonuses based on performance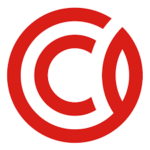 Capitalism.com (Mobco)
Similar Jobs
The largest community on the web to find and list jobs that aren't restricted by commutes or a specific location.
TikTok UGC Program Manager

Hiring in

Europe, Latin America

Hiring in

Asia, Europe, Philippines

Senior Amazon Account Manager