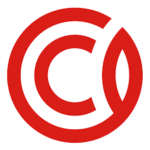 Influencer Research & Outreach Manager for a consumer brand collective and customer acquisition company
Job Description
Hello, Influencer Research & Outreach Managers,
My name is Tomer Hen, and I am a serial entrepreneur with over 15 years of experience in the Digital Marketing industry. During this time, I've spearheaded notable campaigns with leading brands, including MasterCard, Amazon, and Audible among bootstrapped E-Commerce brands.
Our company owns a few food & supplement brands and additionally helps brand founders grow their DTC brands to 8 figures by creating profitable relationships with influencers and creators. 
On the personal front, I am a human optimization and bio-hacking enthusiast. I am passionate about holistic growth and development. On a lighter note, I also dabble in electronic music production.
About the role:
We are looking for an experienced and motivated Influencer Research & Outreach Manager who would be responsible for finding the right influencers and reaching out to them through personalized communication. 
Your deep knowledge of social media platforms and influencer trends will help you identify the best fit for our brand. Strong communication skills and attention to detail are crucial for crafting compelling outreach messages. You'll also analyze data to track the impact of influencer campaigns. 
If you have leadership potential, there's an opportunity to lead the outreach team. Join us in shaping successful influencer marketing strategies and building valuable relationships with influencers in our industry.
This would be a Full-Time Remote position.
Requirements:
Bachelor's degree in marketing, communications, or a related field (or equivalent experience). 

Experience in influencer research and outreach management is a must. 

Strong knowledge of social media platforms and influencer ecosystems. 

Excellent written and verbal communication skills for personalized outreach. 

Analytical mindset and ability to research and analyze data. 

Organizational skills for managing influencer databases and tracking outreach activities. 

Collaboration skills to work effectively with cross-functional teams.

Relationship-building abilities to establish and maintain connections with influencers. 

Familiarity with industry trends and emerging influencer marketing strategies. 

Flexibility and adaptability to adjust outreach approaches as needed. 

Attention to detail and ability to meet deadlines in a fast-paced environment. 

Leadership potential for potential team leadership role (optional consideration).
Responsibilities (but are not limited to):
Identify and research relevant influencers in the target market or industry. 

Customize and personalize outreach messages based on influencer's content. 

Conduct thorough analysis of influencer's content and online presence. 

Maintain a database or tracking system for influencer research and outreach. 

Coordinate with the marketing team for strategic alignment. 

Establish and nurture relationships with influencers. 

Monitor and evaluate the impact of influencer outreach campaigns. 

Stay updated on industry trends and influencer marketing strategies.

Optimize processes, outreach templates and workflows.

Negotiate influencer fees and contracts.

Lead and guide the outreach team, if applicable, and contribute to outreach strategy development and implementation.
Benefits:
Work with an existing talented team

Completely remote and flexible schedule

Location independence

You'll be joining a high-level and fast-paced team, working with exciting projects
Please note that you'll be joining a fast pace and high-achieving team. You'll be held to high expectations and challenged. And you'll also be supported in your growth in this role professionally as well as personally.
If this sounds interesting to you, please proceed with the application.
Job Summary
Salary
$7/hr or higher for potential candidates with leadership skills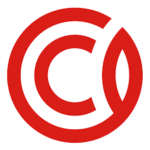 Capitalism.com (Mobco)
Similar Jobs
The largest community on the web to find and list jobs that aren't restricted by commutes or a specific location.
Virtual Assistant for Marketing Agency

Hiring in

Asia, Europe, Philippines

Business Development Representative for a Home Improvement/Real Estate Industry

Dominant Digital Agency
Marketing

We are looking to hire a motivated Business Development Representative who can drive growth for our new brand (ApexKRM), by confidently connecting with prospective clients in the remodeling industry.

Hiring in

Central America, Latin America

Salary

$3,000 - $6,000/month (uncapped commissions)

Podcast Producer for fast growing E-commerce Agency