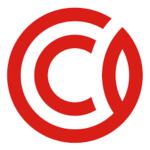 Client Success Manager for a consumer brand collective and customer acquisition company
Job Description
Hello, Client Success Managers!
My name is Tomer Hen, and I am a serial entrepreneur with over 15 years of experience in the Digital Marketing industry. During this time, I've spearheaded notable campaigns with leading brands, including MasterCard, Amazon, and Audible among bootstrapped E-Commerce brands.
I now help brand founders grow their DTC brands to 8 figures by creating profitable relationships with influencers and creators.
On the personal front, I am a human optimization and bio-hacking enthusiast. I am passionate about holistic growth and development. On a lighter note, I also dabble in electronic music production.
I'm also a founder of Mobco Media, an intelligence company, and we provide our partners and clients with a leading edge in the ever dynamic and competitive Digital Advertising arena. We are a full stack media platform that powers performance for our clients. Headquartered in Tel Aviv with offices in Bengaluru, Beijing, London, Nicosia and Seoul, our blend of International talent and technology is our formula to excellence!
About the role:
We're seeking a highly motivated and dedicated individual to join our team as a Client Success Manager at Massive Influence (MI). As a Client Success Manager, you will play a vital role in ensuring the success of our clients and providing them with an exceptional white-glove experience. 
Your commitment to maintaining MI's standards and values will be instrumental in fostering strong client relationships and driving overall client fulfillment. 
With a preference for candidates based in the US, we are open to exceptional Client Success Manager from other locations as well, as long as they are native English speakers. 
This is a Part-time Remote position, offering flexibility and the opportunity to work with a dynamic and global team, with an opportunity to grow into a full time remote position.
If you have a passion for client success, possess excellent organizational skills, and have experience in working with ecommerce brand founders or as a CSM for a business founders community, we would love to hear from you. Join our team and contribute to the growth and success of our community.
Requirements:
Proven experience working with ecommerce brand founders and/or as a CSM for a business founders community.

Demonstrated ability to proactively solve problems and come up with effective solutions.

Strong organizational skills to manage client interactions, follow-ups, and deliverables.

Excellent critical thinking abilities to identify areas for improvement and enhance client success.

Accountability in meeting performance targets and delivering exceptional customer support.

Familiarity with lead and lag indicators within the ecommerce industry.

Outstanding written and verbal communication skills.

Preferably with a background in DTC/influencer marketing/social media management etc.
Responsibilities (but are not limited to):
Onboarding new clients to our program

Creating training / coaching material for the brands in our program (spreadsheets, checklists, video training, documents etc).

Actively engage with the community through Slack, fostering engagement and ensuring a positive atmosphere.

Provide timely and effective responses to member queries via Slack and email, prioritizing Slack communication.

Collaborate with the community integrator and coaches to deliver prompt support and clarity to all members.

Host weekly support calls (group calls or 1:1) to address client needs, offer guidance, and facilitate knowledge sharing.

Monitor client checklists to track lead and lag indicators, providing valuable feedback and guidance.

Contribute innovative ideas to improve client engagement and overall client success.

Upsell a percentage of clients into our back-end program, showcasing the value of additional services.
Benefits:
Work with an existing talented team, and reporting directly to the CEO

Leading our most exciting brands and projects

Opportunity to earn bonuses if you will perform well

Location independence

You'll be joining a high-level and fast-paced team, working with exciting projects
If this sounds interesting to you please proceed with your application.Kindly be advised that the recruitment process is being managed by Premier Media. For any further details or inquiries, Please reach out to the Premier Media recruitment team, as they oversee all our hiring procedures.
Job Summary
United States
Hiring from
Customer Success
Category
Salary
USD 27-30 per hour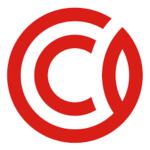 Capitalism.com (Mobco)
Similar Jobs
The largest community on the web to find and list jobs that aren't restricted by commutes or a specific location.
Customer Support & Services Coordinator for the Growing Logistics Provider

NTMK Logistics
Customer Success

Hiring in

Asia, Philippines

Salary

Base ($300-600) + commission

Customer Service Advocate for an Online Education Company

Capitalism.com
Customer Success

English/Spanish Customer Service Representative

SellerPlex
Customer Success

Salary

$700 -$900 per month